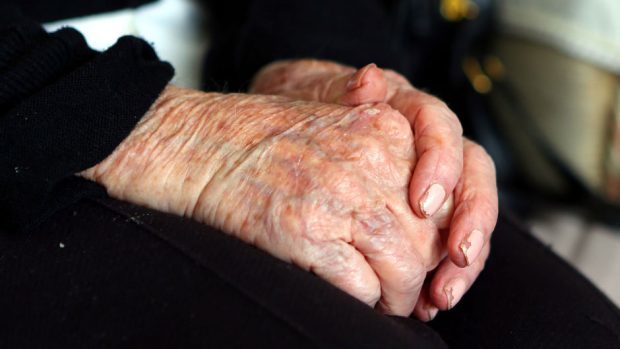 Dementia care at Aberdeen Royal Infirmary is so good a health agency is sharing its secrets to inspire hospital staff across Scotland.
Healthcare Improvement Scotland spent the first three months of this year carrying out a detailed review of practice in four wards at ARI and has now published its report, highlighting the hospital's "particularly good practice".
The 52-page document paints a rosy picture of a service helping dementia patients and their families by using a particularly clever approach.
When patients arrive on the wards, their loved ones are asked to fill in a Getting to Know Me booklet so staff can learn about patients' personalities.
The report details one example where a patient was unsettled and moving other patients' items and the nurses' paperwork.
From his booklet, staff discovered he used to be a banker so they arranged for him to play with pretend money, settling him down.
The report said: "The patient's family was amazed at how settled their loved one had become."
Patients can also create music playlists so their favourite songs can be played around the wards and during particular activities.
In one activity on Ward 306, the report said: "One patient was poorly all morning but heard the music and wanted to come through.
"She sang, clapped and smiled. This patient had a great time."
Nurses try to tailor care to the individual patient – particularly when dementia sufferers are stressed.
In one case, a patient was nearing the end of her life.
The report said: "She was very distressed that her dogs were not with her.
"The staff arranged for them to visit her in the ward. She exclaimed: 'Look, my friends are here!'
"She passed away a few days later."
Visitors are encouraged to see loved ones whenever they like.
One relative told the inspectors: "Knowing I can visit at any time shows the ward has nothing to hide."
Another said: "I was in the corridor waiting to visit my mother and I heard her being rude and awkward.
"I heard nothing but patience, compassion and professionalism from the staff who were trying to provide care to my mother.
"The staff were unaware I was outside the door listening."
The staff themselves get help too.
Those working on the four wards where dementia care is provided are encouraged to put marbles in "happy" and "sad" jars to reflect their mood, so bosses know when morale needs a lift.
Staff based elsewhere in the hospital can seek guidance from colleagues who are "dementia champions", or from the 185 staff who have undergone specialist dementia training.
ARI has a team of discharge co-ordinators who help patients solve problems that prevent them returning home.
One patient's relative said: "I found Sheila, who is a staff nurse and the discharge co-ordinator, very helpful indeed in making arrangements.
"She was also cheerful and showed warmth and humour in her dealings with me and my mum, who is home again."
An NHS Grampian spokeswoman said: "This report draws together all the fantastic work taking place across Medicine for the Elderly.
"As it illustrates, staff at all levels have worked hard to meet the 10 Dementia Care Actions. We are very proud of all of them and what they have achieved."
Donside MSP Mark McDonald added: "This is a very positive approach being taken by NHS Grampian.
"I think this will give patients and their families a good deal of comfort, knowing there are strong practices in place, so when their loved ones are admitted to hospital they can be aware hospital staff will be well versed in how to deal with their condition."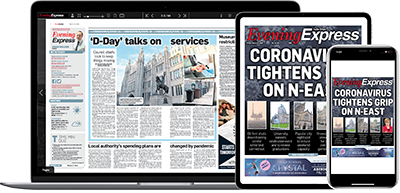 Help support quality local journalism … become a digital subscriber to the Evening Express
For as little as £5.99 a month you can access all of our content, including Premium articles.
Subscribe