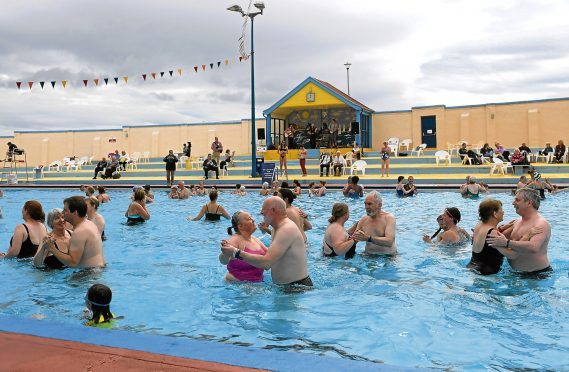 Volunteers from a popular tourist attraction in the north-east are set to receive an award this weekend.
The Lord Lieutenant of Kincardineshire, Mrs Carol Kinghorn, will present the Queen's Award for Voluntary Service to the Friends of Stonehaven Open Air Swimming Pool tomorrow at 11am.
The Queen's Award for Voluntary Service is a prestigious recognition of the work carried out by voluntary organisations and is the equivalent of the MBE for individuals.
The Friends of the Pool was originally formed in the mid-1990s as a community pressure group to ensure the future of the Open Air Pool when it was threatened with closure by the local authority.
Chairman Pete Hill said: "We are both honoured and humbled to win this prestigious award which recognises the expertise, skills and hard work carried out by our volunteers. This honour is for all who have given their time over the years."