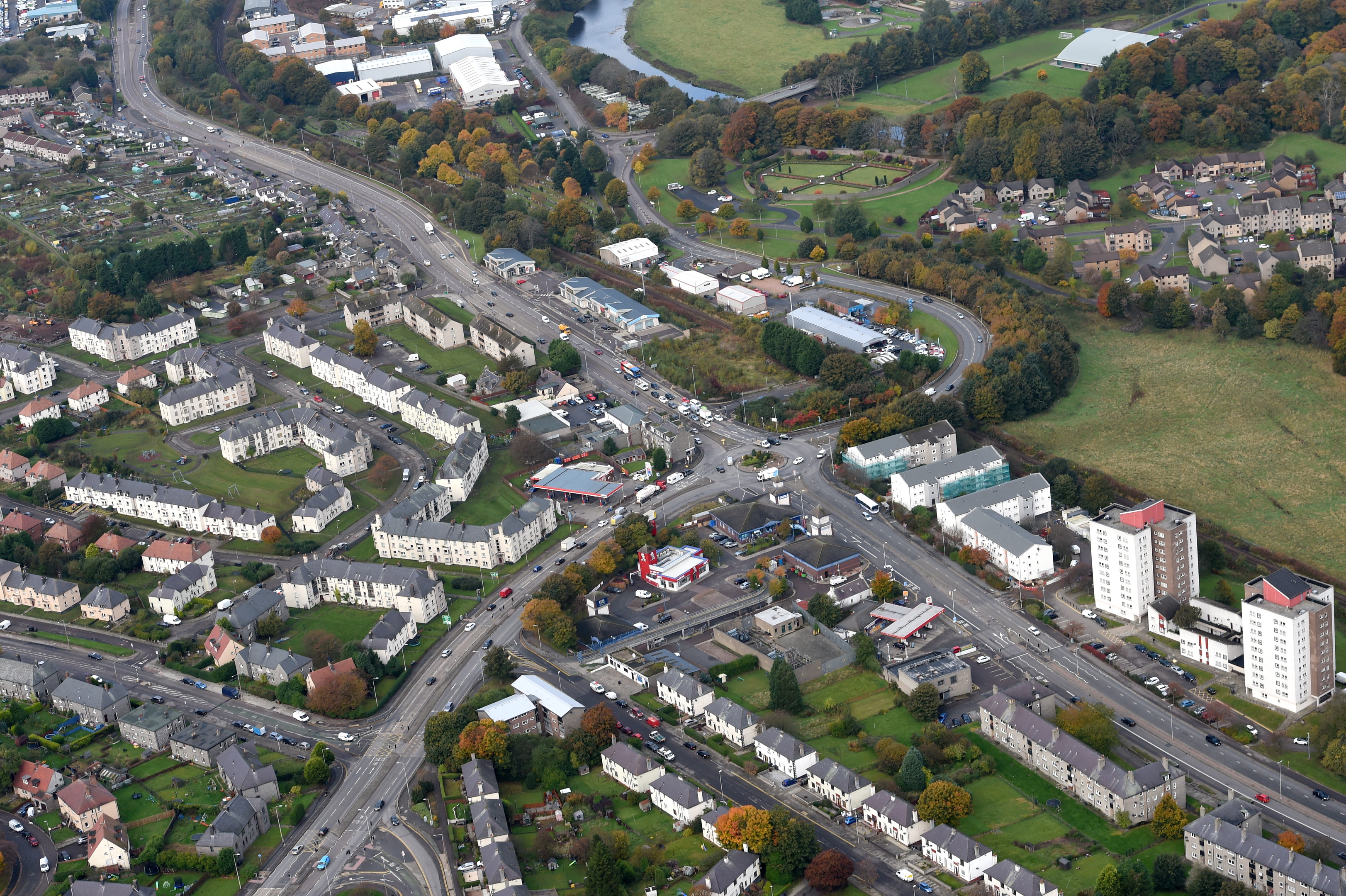 More than 70 new homes could be created on a site next to Aberdeen's Haudagain roundabout – despite concerns it is not what residents want.
City councillors on the communities, housing and infrastructure committee narrowly approved plans to pursue two options for the site – known as the Middlefield Triangle.
One option, known as option four, would see retail and green space created while the other option, option five, would include a mixture of retail, amenity space and 72 homes.
Five options were put to residents as part of a consultation in November.
A total of 110 responded, just 4% of the Middlefield population, with 43 respondents opting for a mixed use.
Housing was the least popular choice with only five respondents selecting this option, representing 5%.
Councillor Jackie Dunbar, who represents the area, said she was in favour of pursuing option four only as that is what the majority of the community wants.
The SNP councillor said: "We have always given the community the promise that we listen to them and try to do the best we possibly can for them.
"They have had a pretty tough deal down to the appeals on the AWPR which had a knock-on effect.
"I don't think option five is the way to go because only 5% say they want housing so if we put it forward that means that we are not listening to the community."
But council leader Jenny Laing said housing is "much needed" within the city.
And finance convener Cllr Willie Young added: "We believe that the best way forward is to take into consideration what the people of Middlefield are saying but to also bring a report to make a fair judgement."
Councillors voted nine against nine in favour of approving the two options with committee convener Cllr Neil Cooney casting the deciding vote.
Business cases will be drawn up for each of the two options with a report back to council in August.
Transport Scotland's £30 million Haudagain scheme will involve a dual carriageway linking Anderson Drive and Auchmill Road to avoid the busy roundabout.