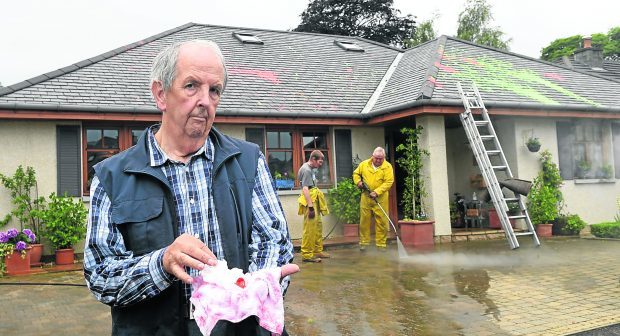 A former veteran councillor has told of her "sadness, horror and anger" after vandals daubed her home in fluorescent paint in the middle of the night.
Jill and Ivan Wisely were sleeping at their home on Countesswells Road when they awoke to the sound of around three heavy thumps at around 2am.
The noise was so loud it immediately woke the couple up.
Mrs Wisely said: "We looked around the windows to see if there was anybody waiting to mug us.
"We opened the front door and then I saw my car.
"When I saw my car had paint thrown over it, I phoned the police."
The pair heard footsteps running off but did not hear a car while Mr Wisely also heard a rustling sound. After checking no one was outside their home, they tried their best to clean off the paint on the car until around 4am on Thursday.
It was only then that they spotted the vandals had also thrown bright paint all over the roof of their home.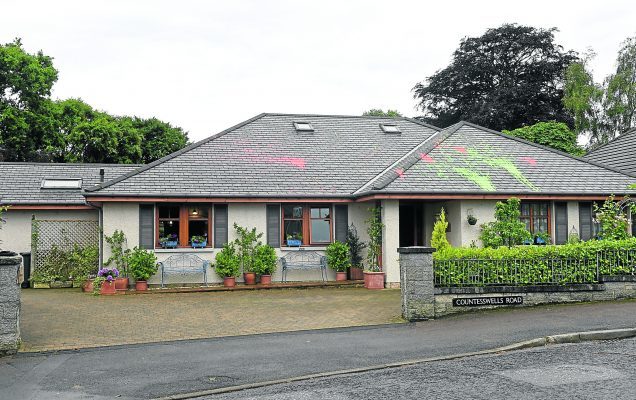 The paving stones and a garden bench were damaged by paint and glass shards could be seen on the ground along with two bottle caps.
The vandals also smeared paint over Mrs Wisely's automatic car which was bought under a year ago to assist with her reduced mobility.
The former councillor, who used to represent the Airyhall, Broomhill and Garthdee ward, stood down in 2012 after nearly 30 years in local politics.
Her husband Ivan is a retired GP who ran a practice in Dyce for around 30 years and is a former secretary of the British Medical Association (BMA).
She made the decision due to "pressing family priorities" including her husband Ivan's Parkinson's disease.
The former Conservative councillor said they felt "sadness, horror and anger" in the wake of the incident.
She added: "I was worried for Ivan. I was horrified because of the upset for him and knowing how long it would take to sort everything out.
"Afterwards I just got so angry. He's been giving and giving and giving.
"We found glass shards on the pavement and found paint bombs when we looked on Google.
"For 30 years I was a councillor and doing my very best for the constituents.
"But I don't think we were targeted or that there was anything personal in it."
The pair moved from their home in Rubislaw in 2011 to their Counteswells home which they had built from scratch to help with his mobility.
She said: "We wanted it (the house) to be a credit to the neighbourhood because they put up with so much for our rebuild."
Mrs Wisely said she can't get over the "mindlessness" behind the vandalism. While an elected member, she campaigned for more than a decade for dedicated facilities to occupy teenagers in the city and helped to deliver sports centre Transition Extreme.
She said: "The police said it was the beginning of the school holidays. It's terribly sad all the efforts we put in for everything count for nothing."
The couple contacted their insurance company who sent out a granite cleaning expert to try to remove the paint yesterday.
Jill said police hadn't visited the scene to take photographs of the damage before the stone cleaner got to work.
She added: "I quite understand it's not a priority but thought the lack of photos as evidence might be disadvantageous to a court case."
A spokeswoman for Police Scotland confirmed that officers are investigating the vandalism.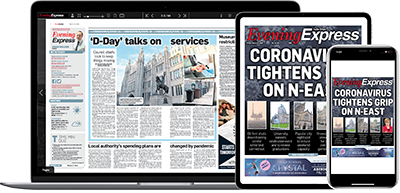 Help support quality local journalism … become a digital subscriber to the Evening Express
For as little as £5.99 a month you can access all of our content, including Premium articles.
Subscribe