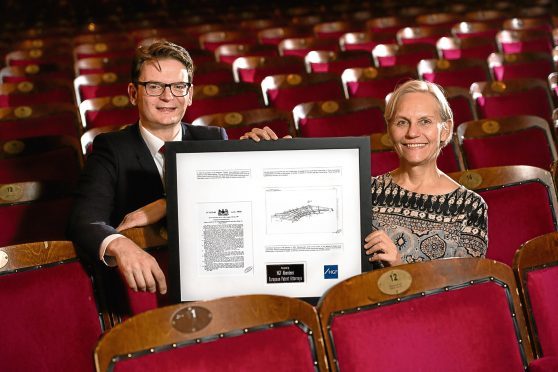 An iconic Aberdeen theatre has received the historic patent for the building's famous design.
Renowned theatre architect Frank Matcham patented a new design in 1903, which gave a better of the stage and would be brought into reality as His Majesty's Theatre (HMT).
Now intellectual property company HGF Ltd has handed over the original patent to HMT.
Following a tour of the theatre, HGF Ltd's Aberdeen partner Craig Watson "had a good look through historical patent records and was delighted to find the patent in question".
He said: "After contacting HMT I was pleased to be able to add a little bit to the documented history of this Aberdeen institution."
Matcham is famous for other well-known theatre's in the UK such as the London Palladium and the capital's Victoria Palace.
Chief executive of Aberdeen's Performing Arts Jane Spiers said: "His Majesty's Theatre is a truly special building, loved by Aberdonians as well as visitors to our city.
We're indebted to Frank Matcham for his visionary design, and over 100 years later, the theatre remains the jewel in the crown of Aberdeen's skyline."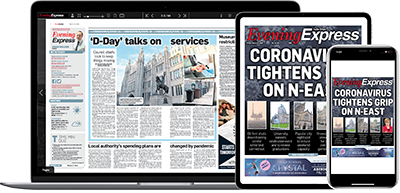 Help support quality local journalism … become a digital subscriber to the Evening Express
For as little as £5.99 a month you can access all of our content, including Premium articles.
Subscribe