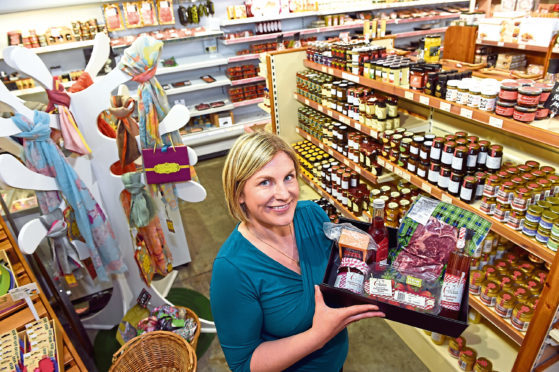 The closure of a historic north-east bridge will see drivers travelling south take a 20-mile detour to visit a farm shop.
The Abbeyton Bridge on the B966 will be closed tomorrow by Aberdeenshire Council, amid fears it may collapse.
Drivers who want to go to the Castleton Farm Shop travelling southbound will have to endure a 20-mile diversion, following the A90 to the Stracathro flyover before doubling back.
According to the council, the closure of the 168-year-old bridge is needed for safety reasons to prevent it from collapsing on to the railway line below.
Following the closure, the length of which is still unknown, the council will install a monitoring device to check for further damage, before discussing the next steps – which may include demolition or replacing it.
Anna Mitchell, manager of Castleton Farm Shop, said: "We definitely think it will have an effect on our trade, that's the junction that our sign is at.
"The building isn't visible when you come off at the junction the diversion instructs.
"Right now, as soon as you come off the road, you can see the building.
"The council have agreed that they'll move our sign so people can see it on the diversion, and we have quite a strong presence on social media.
A statement from Aberdeenshire Council said: "Following inspections of the B966 Abbeyton Bridge, near Fordoun, it has been decided to close it in the interest of safety, for both road and railway users."