An Aberdeen man is in peak condition after bagging all of Scotland's Munros – for a third time.
John Cushnie, from Dyce, recently completed a third round of Scotland's 282 mountains which are 3,000ft or above.
The 58-year-old has now joined a small and select group of people, estimated at between 30 and 40 walkers, who have completed the circuit on three occasions.
And he admitted this most recent journey into the Munros will probably be his last.
He explained: "When I first started hillwalking, it was 1976 or 77 and it was all new to me.
"Then somebody told me all about the Munros and, from the first time that I climbed Mount Keen, I was hooked."
The former mechanic completed his initial mission in 1988, prior to tackling the smaller Corbetts – measuring between 2,500ft and 3,000ft – and advanced to his second round of the Munros in 2006.
And he has managed to pass on his passion for the peaks to others.
He added: "I've taken about 15 people up on to the Munros – I introduced my nephew, who is now about 30, when he was only nine.
"Of course, I have a very supportive wife who is definitely a Munro widow."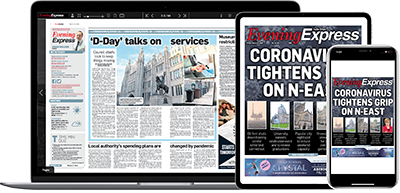 Help support quality local journalism … become a digital subscriber to the Evening Express
For as little as £5.99 a month you can access all of our content, including Premium articles.
Subscribe