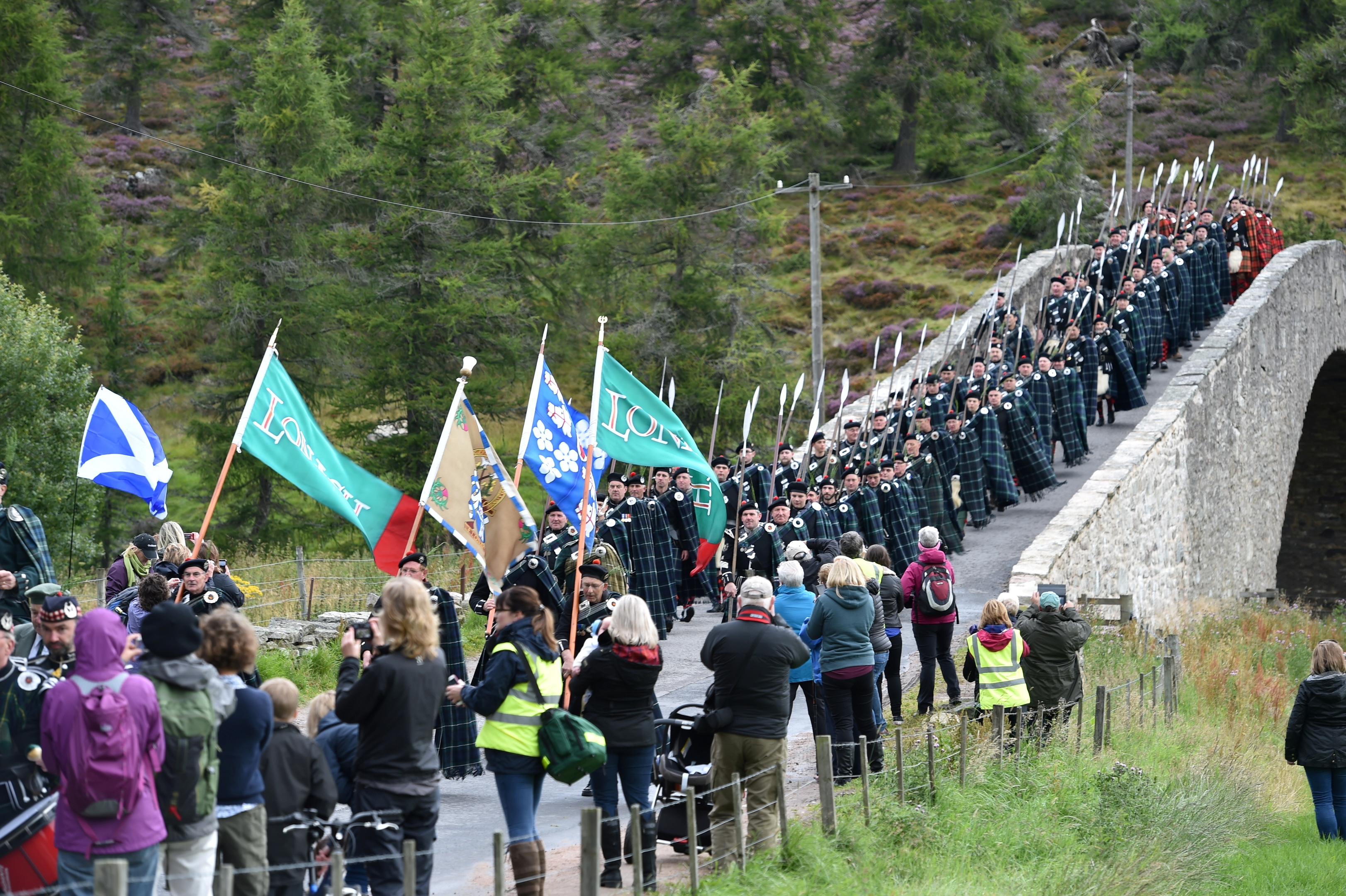 A BATTALION of highlanders took part in a historic 17-mile march as they prepared to parade in front of the Queen today.
The walk from Strathdon to Braemar was to mark the 200th anniversary of the Braemar Royal Highland Charity – the group which organises the annual Braemar Gathering.
The group, made up of 116 men from the Lonach Highlanders and the Lonach Pipe Band, camped overnight and were to parade in front of the Queen today.
Jennifer Stewart, secretary and chief executive of the Lonach Highland and Friendly Society, said: "We are honoured to have once again been invited to parade at the Braemar Gathering and help the society to mark its bicentenary.
"Both societies possess a lot of shared history and heritage, and the Lonach Highlanders attendance will acknowledge this.
"The Lonach Highlanders first marched from Strathdon to Braemar in 1853 during the reign of Queen Victoria and we have drawings in our archives that commemorate the occasion.
"It is 24 years since the men last marched to Braemar.
"It will be a privilege for them to once again parade in front of Her Majesty the Queen, especially as a few days later she will become the longest reigning monarch in British history."