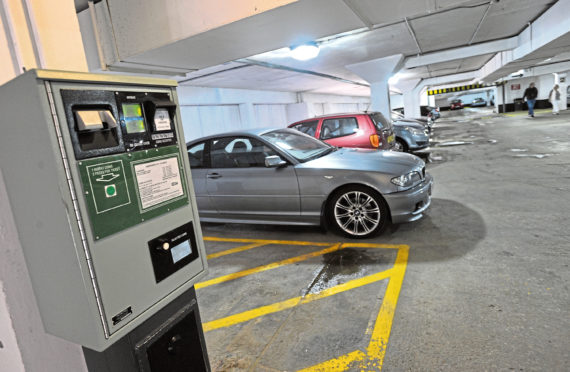 Parking charges across the city centre will rise in just over a week as new proposals take effect.
Drivers will have to cough up more to park in car parks and streets across the city from Monday.
On-street parking charges will rise by 10% in the inner city centre and by up to 43% in off-street car parks, including the Denburn, in changes agreed during Aberdeen City Council's budget meeting last month.
Council leaders have blamed the move on the local authority's "atrocious" funding settlement from the Scottish Government, which left the local authority facing a £41.2 million funding black hole.
Douglas Lumsden, co-leader of the council, said: "We managed to hold the parking charges last year but unfortunately had to increase them slightly this year."
However, SNP group depute leader Jackie Dunbar said: "I'm sure it will come as no surprise to the people of Aberdeen to see Councillor Lumsden yet again trying to pass the buck, when the reality of the situation is the council are in this mess due to the administration's own financial mismanagements over the years."
Drivers parking for up to two hours in Chapel Street, Denburn, part of Frederick Street and West North Street will be forced to pay 10% more – from £2 to £2.20.
And those wanting to park in these areas for 10 to 14 hours face an increase of 43% from £14 to £20.
Parking charges in the inner central zones of the city will also increase by 10% across the board, with 20 minutes going from a charge of £1 to £1.10.
---
---
Meanwhile, parking permits will rise by 20% with a one-year first permit rising from £50 to £60 and a one-year second permit from £120 to £140.
A Scottish Government spokeswoman said: "Aberdeen Council will receive £380.6 million to fund local services in 2019-20. Using their council tax powers they will also generate an additional £5.5 million meaning a total of £386.1 million. This represents an increase of £25.7 million or 7.1%."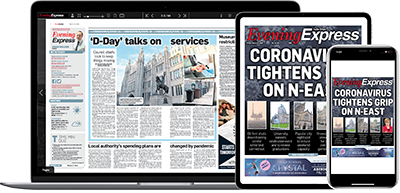 Help support quality local journalism … become a digital subscriber to the Evening Express
For as little as £5.99 a month you can access all of our content, including Premium articles.
Subscribe