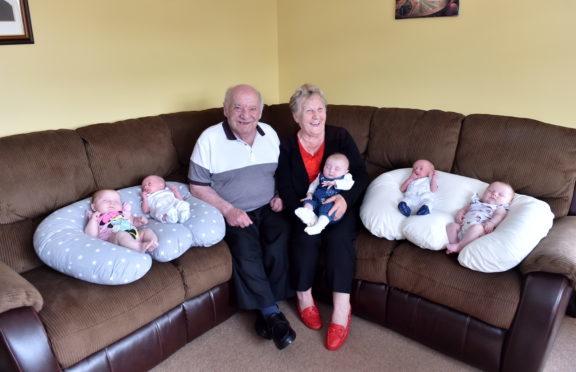 A north-east couple are celebrating becoming great-grandparents to five new babies – in the space of only seven weeks.
Proud Hugh, 81, and Bunty Finnie, 79, from Ellon, welcomed the five new additions to their family – with two sets of twins and a baby girl.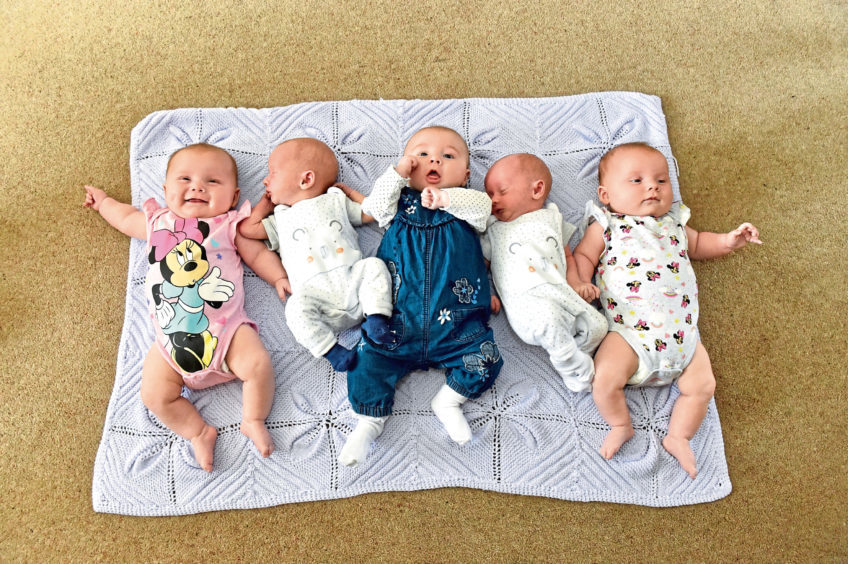 The couple have three children of their own – Joyce Penny, Fiona Reid and June Cantlay, who have 11 children between them, and the family grew even larger with the five new additions in April and May.
Unusually, five of their great-grandchildren were born so close together that some are only a few days apart in age.
Fiona's son Keith Reid and his partner Gemma Grant, who had a daughter called Lexi already, gave birth to twins Cali and Jodi on April 12.
June's son Matthew Cantlay and his wife Nicola welcomed baby Sophia on April 7 – just five days prior to her twin second cousins' birth.
And the second pair of twins born were to Fraser Cantlay and his partner Laura Riddel – Jacob and Noah – who were born on May 24.
Bunty, said: "It's exciting.
"We knew there was going to be two sets of twins and a baby, but it is unusual.
"They are all lovely and we see them every week.
"They are all very close together, the cousins. My grandmother had twins, but it must have skipped a few generations.
"We're all well used to it now, and they just all come round and it's fine to have them here."
As well as the new great-grandchildren, the couple already have a number of others – Lexi Reid, McKallan and Murdo Penny, Keira and Ellsa Reid, and Kylah Kennedy, as well as step-great-grandchildren Katie Main and Max Gall.
Hugh and Bunty's daughter June said it was unusual to have so many babies born to one family in such a short amount of time.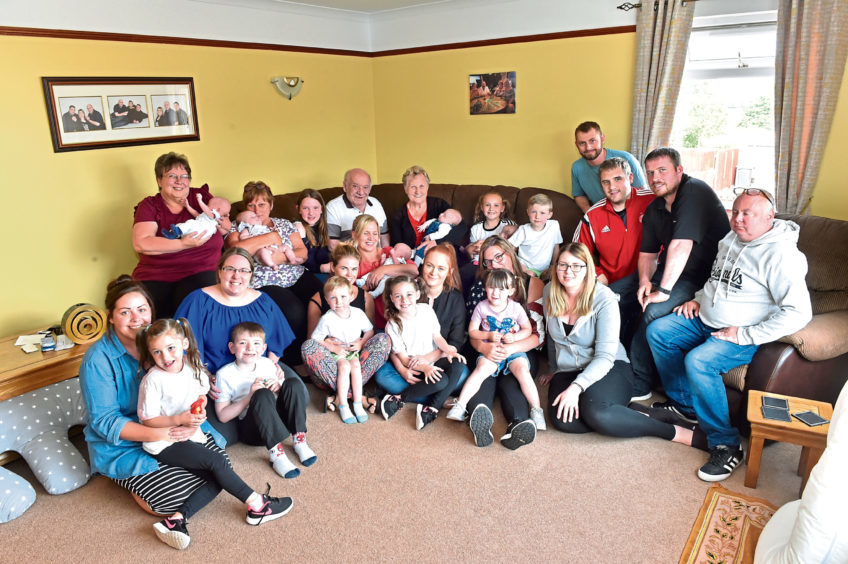 The 52-year-old support worker said: "I was very surprised, but it's lovely.
"We help out as much as we can.
"Sophia was actually born on my dad's 81st birthday, so it was double celebrations. Everyone gets on really well.
"We usually only all come together at Christmas and other big occasions like weddings.
"Everybody was quite shocked when they found out, it's quite unusual to have two sets of twins as well."
With such a large family June joked that it is difficult to fit everyone in the same space.
She said: "We'd have to hire out a hall to fit everyone in.
"But everyone really enjoys being part of a big family, it's just really lovely," she added.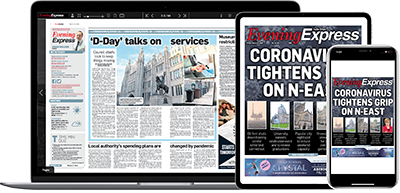 Help support quality local journalism … become a digital subscriber to the Evening Express
For as little as £5.99 a month you can access all of our content, including Premium articles.
Subscribe