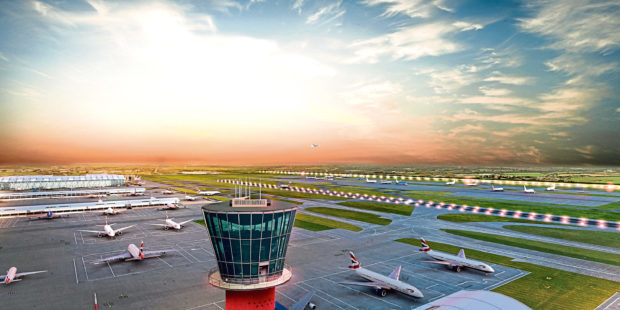 Aberdeen airport bosses have backed Heathrow Airport's expansion saying it would enhance the north-east.
The UK Government announced that Scotland could benefit from an extra 100 flights a week if Heathrow had a third runway built.
The route between Aberdeen and the London airport is the busiest daily route for the Dyce terminal.
Derek Provan, chief executive of AGS Airports Ltd, which owns Aberdeen International and Glasgow airports, said that the new flights would help the north-east.
He said: "We welcome the announcement from the UK Government and I was fortunate enough to discuss it with UK Aviation Minister Baroness Sugg in person.
"Aberdeen Airport serves more than three million passengers each year and plays a key role in helping people and businesses reach international markets.
"While the priority will always be point-to-point connectivity through direct connections, the majority of our own existing hub flights are into Heathrow.
"Up to 11 flights a day operate between Aberdeen and Heathrow, making it our busiest route.
"We have consistently supported the expansion of Heathrow on the basis of the onward connectivity it provides, however, as was discussed it is imperative an expanded Heathrow delivers enhanced connectivity for Aberdeen and the wider region."
Currently both Flybe and British Airways fly to Heathrow from the Granite City.
The UK Government has said it will act if needed to reserve slots at Heathrow for domestic flights, guaranteeing connections with Scotland.
It marks the first time flights will be safeguarded from Heathrow to other UK airports.
Aviation Minister Baroness Sugg said: "Although Heathrow is situated in the south-east of England, the benefits of expansion will be felt throughout Scotland."
The decision on whether Heathrow will get a third runway is due to be made today at the House of Commons.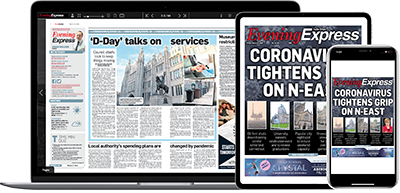 Help support quality local journalism … become a digital subscriber to the Evening Express
For as little as £5.99 a month you can access all of our content, including Premium articles.
Subscribe