North-east animal lovers are being encouraged to consider rehoming a hen.
The British Hen Welfare Trust is looking to rehome 1,200 hens in Scotland, with 400 up for adoption in Stonehaven.
The charity hopes to dispel the conception that the former commercial hens, which were saved from slaughter, won't get along with other animals, by showing that they are friendly with other furry friends, such as dogs, cats, rabbits and sheep.
Francesca Taffs, marketing officer at the British Hen Welfare Trust, said: "It's a common misconception that hens won't get along with other family pets, but this couldn't be further from the truth.
"In fact, we've known these ex-bats to become quite attached to cats, dogs and even llamas. So long as they know their place in the pecking order, everyone will get along just fine."
The charity is hoping to rehome the animals on May 26.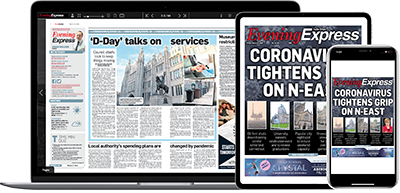 Help support quality local journalism … become a digital subscriber to the Evening Express
For as little as £5.99 a month you can access all of our content, including Premium articles.
Subscribe