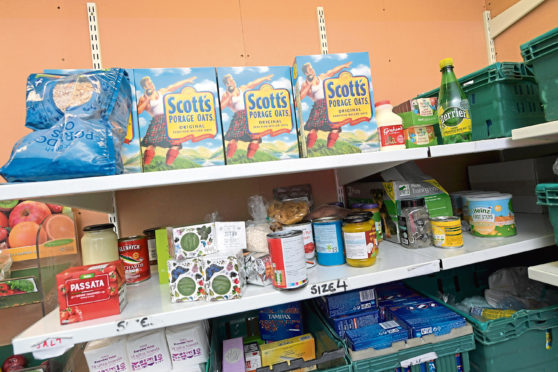 The Evening Express and Original 106 have joined forces with four charities to help the vulnerable during this time of crisis.
We are standing shoulder-to-shoulder with Aberdeen Cyrenians, CFINE, Social Bite and Aberdeen Foyer to make sure no one is left struggling for basic necessities during the coronavirus pandemic.
In addition, the Evening Express is also donating cash to the campaign to buy food and household items for the worst hit.
The charities have formed a partnership called AC2U to help individuals and families who cannot leave their homes to access essential goods.
To make sure Aberdeen and Aberdeenshire remains fed they are appealing to people to donate food and household essentials.
All four charities are appealing for tinned meals, rice, pasta, cleaning products, soap, washing power and toilet tissues.
They can be handed to the charity at Sainsbury's at Berryden, Asda at Middleton Park and the Tesco stores at Wellington Road and in Westhill.
Craig Walker, editor of the Evening Express, said: "This is an unprecedented event and the demands on charities are also unprecedented.
"The four organisations have an incredible reach across the north-east and we are honoured to join forces with them to do some good in this time of national emergency.
"It's also worth remembering there are a network of food banks working at a local level that also deserve help and anything anyone can do to assist them is very important."
During the campaign the Evening Express will also be publicising the work being done by AC2U and the people it's helping.
Martin Ingram, Original 106's programmer controller, said: "I'd like to encourage everyone to think about others in the north-east who are having to cope with a lack of money, a lack of mobility or any other difficulty.
"There are many vulnerable people who find it hard enough getting by even without Covid 19 – and so again, this is the time for us to rally round and do what we can to keep people fed and keep people safe at this extraordinary time."
Mike Burns, CEO of Aberdeen Cyrenians, said: "We are enormously grateful to the Evening Express and Original 106 in highlighting the needs of vulnerable people in Aberdeen and the surrounding area.
"For many who don't have family around them, a home they can call their own or a safe place to isolate, it is vital they are able to receive help in meeting their critical needs.
"AC2U has been a rapid and collective response to Aberdeen City Council's call to 'Feed the City', ensuring the most vulnerable are protected by our shared efforts."
Aberdeen Cyrenians is co-ordinating and delivering supplies to those in need as well as cooking, making up the packages and contributing food stocks.
Social Bite is providing packed lunches to include in the parcels and CFINE is continuing to supply additional food through the FareShare network.
Aberdeen Foyer is supporting efforts from their Summer Street hub.
Josh Littlejohn, founder of Social Bite, said working alongside other organisations in the city at this time makes perfect sense.
He said: "It is brilliant to see these charities in Aberdeen working together.
"As part of the national response we are giving out 3,500 food packs in Aberdeen, Edinburgh and Glasgow.
"We have handed out 300 of them in Aberdeen already and we want to help as many different vulnerable groups as possible.
"We would appeal to anyone who is struggling to contact us. They can be someone who usually relies on schools meals to feed their kids or someone without a lot of food in the house."
Leona McDermid, chief executive of Aberdeen Foyer, said having food available was crucial for people in the Granite City.
She said: "Being able to eat is a basic human right. By working together we will do our best to ensure young people have access to nutritious food during these challenging times."
Dave Simmers, CEO of CFINE, said: "CFINE is pleased to join this partnership to provide food to support people who are homeless, also one of CFINE's priority groups."
Anyone needing support can apply online for a home delivery at www.AC2U.org or by phone on 0300 300 0903 option 8.
The service will operate for the next three months.
---
How to donate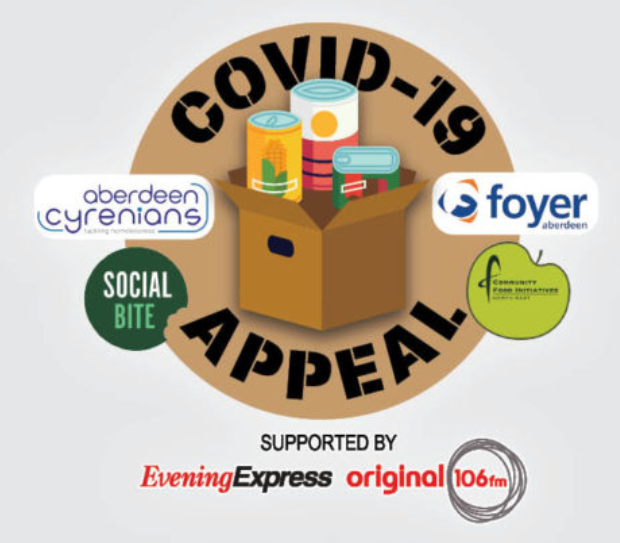 To apply for assistance
Applications can be made through www.AC2U.org or 0300 303 0903 (option 8)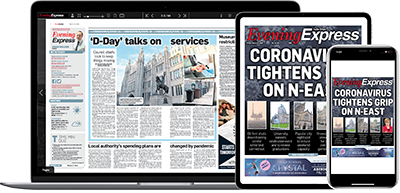 Help support quality local journalism … become a digital subscriber to the Evening Express
For as little as £5.99 a month you can access all of our content, including Premium articles.
Subscribe