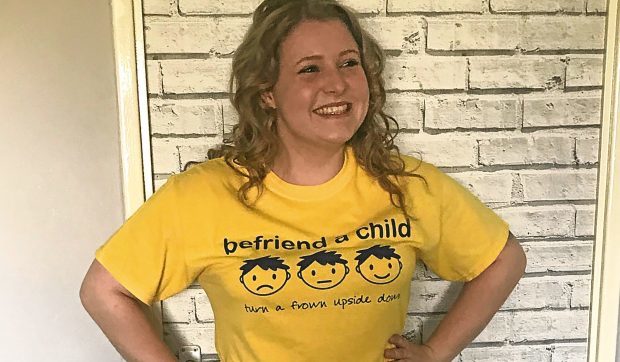 An Aberdeen volunteer is plucking up the courage to take on a skydive to help Befriend a Child.
Helly Jaaskelainen, who has been a befriender for the last three months, will take on the terrifying challenge for the charity.
The Evening Express has been highlighting the great work done by the charity and volunteers after backing the Save our Smiles campaign.
Helly will do a tandem skydive next month, with all the proceeds going to the charity.
The 21-year-old said: "I have never done anything like this before and I am definitely worried about it.
"I'm doing it for Befriend a Child so I can raise much needed funds when the demands for their services have increased.
"I have a huge fear of falling so jumping out a plane in tandem with someone is really scary.
"When I read the articles about the troubles the charity is going through I just wanted to do something."
Helly has seen an amazing transformation in the child she currently befriends.
It has also made her think about pursuing a career to help other disadvantaged children.
She added: "The boy I befriend at the moment has been through a lot in his life. I was told that when he smiles that it never reaches his eyes.
"We have gone on a lot of different trips in our short time together and the difference I have seen in him is wonderful.
"I have seen first-hand the impact having a befriender has had and I wish I people could see his smile he has had on his face now.
"The charity does such a fantastic job it would be such a shame to see services cut.
"Seeing the work they do has really made me think about what I want to do with my life and I am thinking about going back to college to pursue a career as a social worker."
To donate to her cause visit www.justgiving.com/fundraising/hellyskydive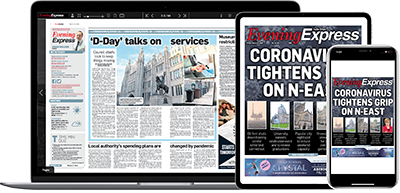 Help support quality local journalism … become a digital subscriber to the Evening Express
For as little as £5.99 a month you can access all of our content, including Premium articles.
Subscribe