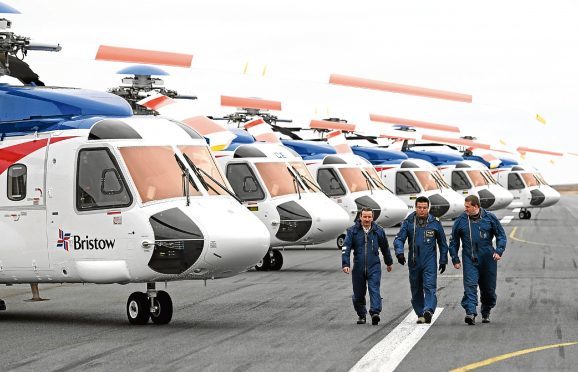 A helicopter operator has announced plans to cut 12 jobs across the North-east.
Bristow Helicopters,on Thursday night, said it was planning 12 redundancies across its operations in Aberdeen and Shetland.
But a spokesman for the company, which has lost key contracts with Dana Petroleum and BP, denied rumours it was shutting its Sumburgh base and he insisted the facility would continue to play an important role in Bristow's North Sea business.
The spokesman said: "Bristow Helicopters Ltd can confirm that it has announced proposals involving redundancies of 12 engineers between its Aberdeen and Shetland bases.
"The company is in consultation with the trade union and employees with regard to these proposals.
"Bristow is doing all it can to support affected employees during this difficult time. Sumburgh remains a strategically important location for Bristow, and we will continue to maintain operational facilities there."