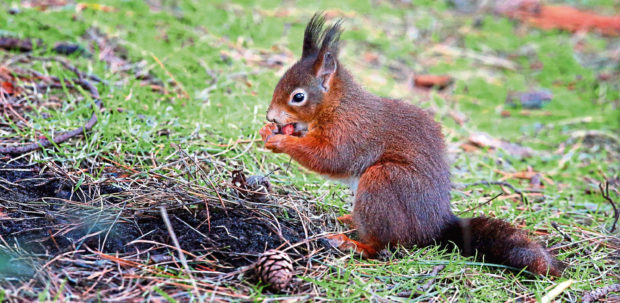 Members of the public have been warned about littering after "heartbreaking" images of a red squirrel trapped in a plastic jar were taken.
The animal, who died after getting stuck in the discarded jar, was found by a gamekeeper next to the A939 near Candacraig.
Red squirrels are an endangered species in Scotland.
Grampian Moorland Group (GMG), has hit out at litterbugs who have caused the squirrel to die.
Craig Hepburn, who works for the firm, is the gamekeeper who found and took the images of the lifeless animal.
He said: "It has clearly been thrown out the window of a car.
"We feel it is unacceptable for people to come into the countryside and throw their rubbish out showing no respect for the wildlife that lives here."
Lianne MacLennan, coordinator for GMG added: "I felt so heartbroken.
"Litter really infuriates me, there is zero excuse.
"It makes me cross to think people just chuck their rubbish out of a car.
"This squirrel suffered at the fate of someone's utter laziness."