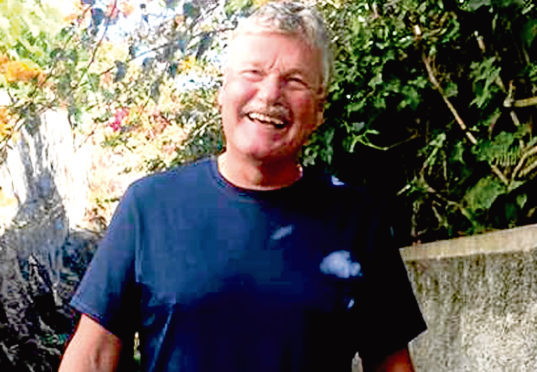 The fiancee of a man swept out to sea today told of her devastation as police said there was only a slight chance he could have survived.
Derek Jessiman, 61, who is originally from Aberdeen, went missing on Wednesday evening from the seafront on the island of Madeira, and a Maritime Police search continues.
The retired Volvo executive's fiancee Viveka Feder told the Evening Express the tragic accident occurred as Derek had climbed over a sea wall so he could feel the sea breeze on his face.
Viveka, who is from Sweden, had been working for Danish company Kulturresor Europa as a tourist guide on Madeira.
She said: "Derek has been living on the island while I work here.
"Derek just wanted to get down to feel the wind and water in his face, as he loved it, and a huge wave came at the wrong time."
She added: "It is causing me and his whole family so much heartache.
"Police told us they are searching where the wind and the currents may have taken him.
"The weather has been so bad and the waves so high.
"Maybe the Maritime Police will find him, but the wind and the current is bad."
A naval vessel and an Air Force helicopter had been used to try to locate Derek.
A spokesman for Madeira Maritime Police said that a search operation had been carried out with rescuers battling fierce 70mph winds and 20ft waves.
Madeira Maritime Police commanding officer Silva Rivero said: "Given the sea temperature and the high winds, the survival time for someone who has fallen in the water would have been two-to-three hours and so we can say the chance Mr Jessiman is still alive is 0.0001%.
"We have had horrible weather conditions in here in the past few days and that will have reduced the chances of survival, though we do not give up hope.
"I have ended the designated search for him, but (on Monday) we asked two search vessels who were sailing to neighbouring islands to follow a particular route so they passed areas of the sea that Mr Jessiman could be.
"I will do the same again today and we will see what happens."
Maritime Police officers are also patrolling a 25-mile stretch of coastline on foot and by car.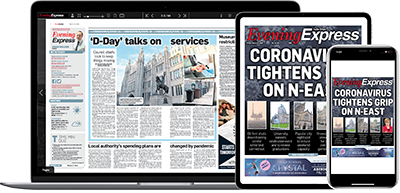 Help support quality local journalism … become a digital subscriber to the Evening Express
For as little as £5.99 a month you can access all of our content, including Premium articles.
Subscribe