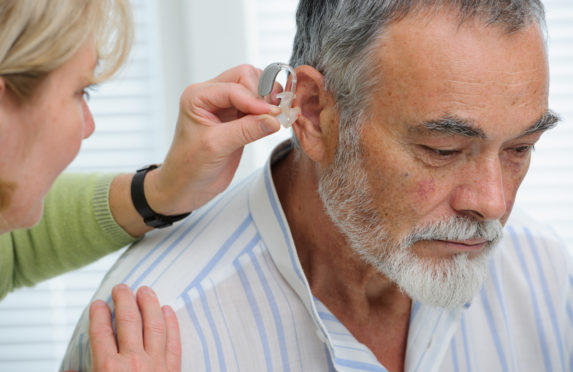 A charity has launched a bid to get north-east residents to support veterans with hearing problems.
Action on Hearing Loss Scotland is looking for volunteers to give some time for its Hearing Forces service.
The project is part of the Unforgotten Forces partnership, which is being led by veterans' charity Poppyscotland.
It provides veterans aged 65 and over with information and support to help them deal with conditions such as tinnitus or hearing loss.
Such conditions are common among veterans due to extensive exposure to loud noises.
The volunteers will be trained to clean, re-tube and adjust NHS hearing aids.
---
---
They will also provide information on ways the impact of tinnitus can be reduced and advice about assistive equipment such as amplified telephones or personal listeners to improve quality of life.
Angela Paton, Action on Hearing Loss Scotland's project officer, said: "We'd be delighted to speak with people from Aberdeen who are interested in volunteering for our Hearing Forces service to help older veterans to hear more clearly so that they can participate in conversations with family, friends or neighbours and remain active in their community."