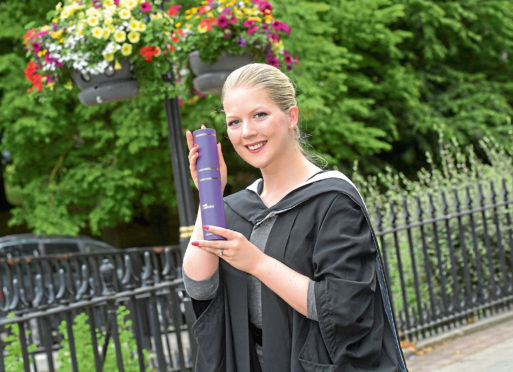 An Aberdeen lecturer chalked up another achievement in her journey from nursing student to fully-qualified academic.
Katie Baxter, 27, graduated from RGU with a post graduate certificate in learning, teaching and assessment (nursing and midwifery).
Katie, who grew up in Milltimber, has a long-standing relationship with the university, having started her studies there as a student in 2009.
She said: "I always had a natural inclination towards healthcare, as my dad spent his whole career as a GP – also following in his own father's footsteps."
Following her four years studying adult nursing at the university, Katie started working as a qualified professional in a variety of roles, including interventional radiology theatres, care homes and in community settings.
A few years later, in 2016, she became aware of the chance to return to RGU's School of Nursing and Midwifery. This time it was in the role of teaching assistant.
She said: "While my dad's career led me towards healthcare, my mum's passion for education always imbued me with the understanding of how gratifying teaching can be."