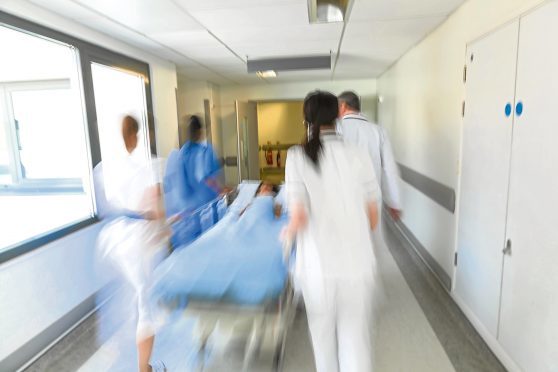 Hospital staff across the North-east have been praised for coping with "continued challenges" over the busy winter period.
Aberdeen Royal Infirmary and other health facilities across the region have been under pressure in the last few months with an increase of flu patients and a rise in the number of people suffering trips and slips due to ice.
Now, NHS Grampian's chief executive Malcolm Wright has commended his staff for dealing with "ongoing pressure" well after the board implemented its winter plan.
Mr Wright said: "As with all other health systems in the UK, we are continuing to face challenges with winter demand at both ARI and Dr Gray's Hospital (in Elgin).
"Our well-rehearsed and revised 'winter plan' has worked well at ARI, Dr Gray's and community hospitals, although our emergency department four-hour performance at ARI has been challenging during December and January (though this performance) has been at the upper end of NHS Scotland performance during this period."
On Christmas week, 90.6% of patients were treated within four hours of arriving at ARI, compared with a 95% target and 83.3% average of all Scottish health boards.
In December, the Evening Express revealed 849 people attended emergency departments in a four-day period compared with 656 last year.
In the same month, we revealed NHS Grampian had been placed on "code red" after a surge of flu patients.
At the time, Jamie Weir, of NHS Grampian patient group Pact, said: "In the past in winter, the hospital would work at say 85% capacity but now they are always at 95%."
https://www.eveningexpress.co.uk/fp/news/local/nhs-grampian-latest-ae-admission-stats-jan23/
As part of NHS Grampian's winter plan, extra staff have been brought in, day wards have opened at weekends and there have been extra resources put in to free up beds.
Mr Wright said the board and other authorities to provide a winter debrief to ensure lessons learned this year can make next year's plan better.
He also commended ARI's extra-corporeal membrane oxygeneration (ECMO) team, which provides care for patients with respiratory problems.
"ARI provides the very specialised ECMO team for the whole of Scotland," said Mr Wright.
He added: "The service made a significant contribution to the pressures over the festive period."
This included a team having to collect a patient from another hospital in Scotland on Christmas Day.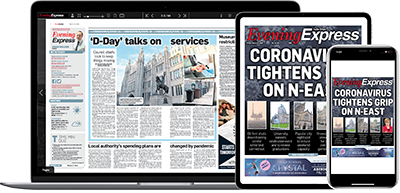 Help support quality local journalism … become a digital subscriber to the Evening Express
For as little as £5.99 a month you can access all of our content, including Premium articles.
Subscribe