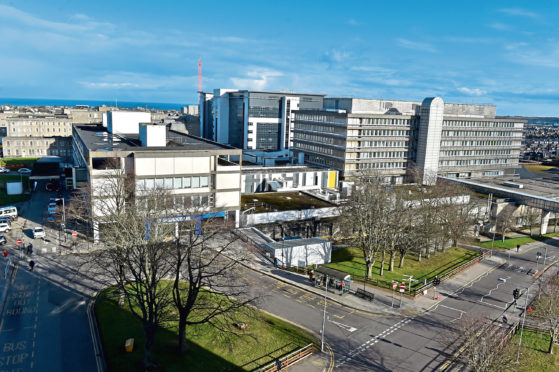 North-east health workers are to be kitted out with 15,000 extra masks and trainee doctors have been promoted as part of the fight against coronavirus.
More than 700 extra staff have been trained to use specialised protective clothing in the region's hospitals in the last four weeks.
NHS Grampian's Infection Prevention Control team has ensured that existing staff – including doctors, nurses and other frontline workers – can safely put on and take off the equipment to ensure their safety when dealing with suspected Covid-19 patients or treating confirmed cases.
Acute Sector Chief Officer Fiona Francey said: "It is vital that we ensure our staff are properly equipped and trained to deal with the extra demand we are likely to see on our services in the coming weeks.
"The work of our infection control team to roll out this training deserves major praise, it's a huge achievement at a busy time – they are working tirelessly to ensure our workforce is kept as safe as possible as they care for patients.
"We're working with the most up-to-date Health Protection Scotland advice around personal protective equipment.
"I'd like to take this opportunity to give my heartfelt thanks to each and every one of our staff who are doing an exceptionally professional job, going above and beyond in challenging times, in all areas of our hospitals and health care facilities."
She added that the health board currently has a sufficient stock of face masks with thousands more due to arrive in the coming days.
Fiona said: "We are awaiting delivery of around 15,000 masks from National Procurement Scotland – these will arrive in two batches and we expect confirmation of the delivery dates for these in the near future. We currently have sufficient stock for the time-being."
NHS Grampian has also seen a number of trainees move on to its full-time rota with more poised to join in the coming days and weeks.
She added: "Some have already been slotted into rotas, with some moved from surgical to medical wards.
"More trainees are to be released in the coming days and managers are working to ensure they are placed in the correct places.
​"All these trainees already have experience of working on the frontline of healthcare and we appreciate they are joining our full-time staff earlier than anticipated.
"Their efforts, along with those of everyone else will be vital in the coming weeks."
We'll bring you all of the news as it happens throughout the day: