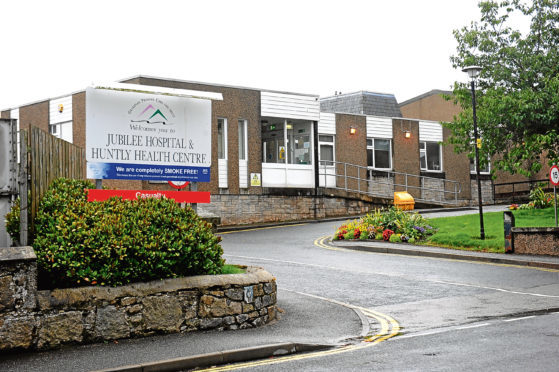 Patients and medical staff can soon have their say on a proposed shake up of health centres across the North-east.
Aberdeenshire has nine minor injury units, and health bosses are considering making major changes after it emerged only five patients went to one of the units in a month.
All the units are over budget in the current financial year and four are forecast to have overspent by a total of £420,000 by the end of the financial year.
Aberdeenshire Health and Social Care Partnership leaders are concerned staff might lose their skills if they are not able to practice them often.
In December, Aberdeenshire Integration Joint Board launched a review of the units, which are at Aboyne Hospital, Chalmers Hospital in Banff, Fraserburgh Hospital, Insch War Memorial Hospital, Inverurie Hospital, Jubilee Hospital in Huntly, Kincardine Community Hospital in Stonehaven, Peterhead Community Hospital and Turriff Hospital.
The partnership's chief officer Adam Coldwells: "We hope to have wide engagement with all of the local communities about the options for the best use of the resources we have within each of the areas.
"There will be information at the sessions about the current use of the services and we will have both clinical and managerial staff available at each of the sessions."
The partnership's head of nursing Eunice Chisholm said there was concern that low levels of patient activity might mean it is "insufficient to ensure safe, competent and capable provision of a sustainable nurse-led service".
Consultation events take place at the Harvest Centre in Banff from 3pm to 7pm on March 7, Insch Institute Hall from 3pm to 7pm on March 12 and at the Acorn Centre in Inverurie from 3pm to 7pm on March 13.
Further events are at Stonehaven Community Centre from 2pm to 4pm and from 6pm to 7.30pm on March 14, the Stewarts Hall in Huntly from 3pm to 7pm on March 14 and at Peterhead Academy from 3pm to 7pm on March 14.
The final three events at take place at Victory Hall in Aboyne from 3pm to 7pm on March 19, at Fraserburgh Sports Centre from 3pm to 7pm on March 21 and at the Baden Powell Centre in Turriff from 3.30pm to 7pm on March 21.
Feedback will be considered and any changes would be implemented by April.