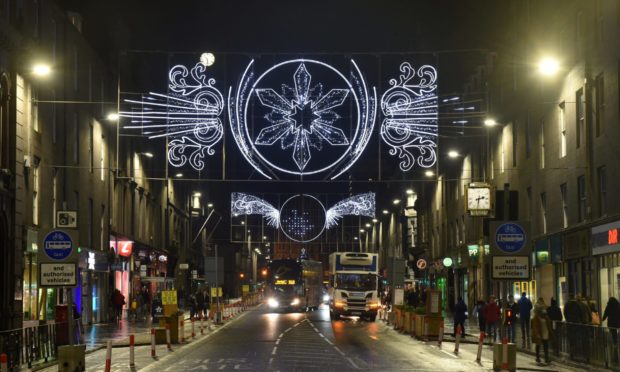 Health experts have released Christmas shopping advice to help residents stay safe when out shopping over the festive season.
The most recent Public Health Scotland data, which covers the whole of Scotland, cites that shops are the most common places people have visited in the days leading up to a positive coronavirus test.
Coronavirus in Scotland – track the spread in these charts and maps
Public Health Scotland said it cannot infer from Test and Protect team figures whether a specific setting is where the transmission of Covid-19 took place, with the figures used for contact tracing purposes only.
Of the 7,276 positive cases in Scotland during the week ending November 22, 1,969 cited they had been shopping, 833 said they had been eating out and 696 said they had visited personal care settings.
Shops ranged from small retailers to large supermarkets while the eating out category included cafes, restaurants and bakeries. Personal care relates to businesses such as nail salons, barbers and hairdressers.
A total of 5,025 people with a positive diagnosis had taken part in one or more activities.
"It's just those simple messages again, it is about those face coverings, it's about avoiding crowded places."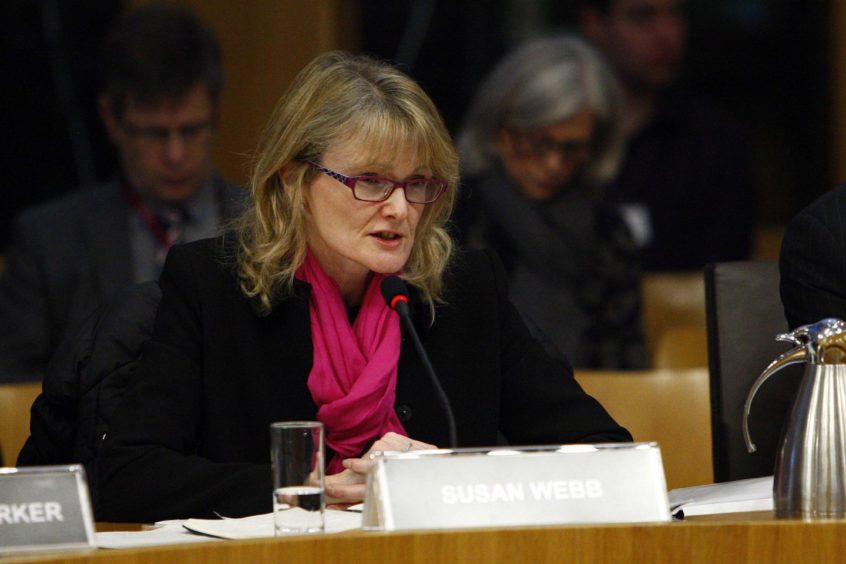 Susan Webb, director of Public HealthSusan Webb, director of public health at NHS Grampian, wants to remind people venturing out to buy presents and their festive food not to lose sight of basic rules to protect themselves from coronavirus.
She said: "The more people do things the more we're going to find a connection. People do need to shop, they need to shop for essentials, but there are things we can all do to reduce the risk of transmission of Covid when we're out and about.
"We're naturally very social people so if you meet someone you know your guard can drop, especially if you think the risk is low.
"What we are seeing is that we have transmission going on in our community and it's going on across our communities. So, in the run-up to Christmas when we're more likely to be out shopping, we want to remind people of the very basic facts so they can protect themselves as they go out and about their business.
"The virus needs people to spread, so the more closely you interact with people and the longer you interact for the greater the risk. Before you head out for your Christmas shopping, just check that you do have wipes, hand gel, you've got your mask and somewhere to store your mask before you leave the house.
"Think through your journey to the shops, if you're using public transport, make sure your mask is on before you leave the house, that you try to keep your distance as much as possible whether that's queuing or whether on the bus and once you get to shops as well. All shops have hand gels as you go in, and I'd encourage people to use those.
"It's human nature to pick things up and put them back again, so we're asking people to refrain from touching things unless you're going to buy them. But also just to think through the common touchpoints many people will be touching, and don't touch your face or eat without washing your hands before you do that.
"Unfortunately it's just those simple messages again, it is about those face coverings, it's about avoiding crowded places."
As winter descends, the likelihood of people getting colds and feeling ill will increase. NHS Grampian has encouraged anyone who may feel ill, even if they are not Covid-19 symptoms, to consider staying home if they do not absolutely need to go out.
Ms Webb added: "Have a low threshold, if you're feeling slightly unwell – don't go out.
"If you have any of the symptoms no matter how mild it's very easy to get a test, just pop along and get a test. I think the messages we'd really have liked everyone to be following around colds is really important this year.
"If you have a sniffle, do you really need to do your shopping that day? And if you don't, leave it for a few days. If you do have a doubt, go and get a test.
"If you're testing the whole population, you'd be able to say the common factors with certainty, but it's always changing. Hospitality is absolutely something that a number of our cases have been identified in, but we also see workplaces.
"If you look at our trends of movement, we're seeing more and more people going out and about, whether that's for retail, or for going out to work whereas during lockdown we saw a greater number of people working from home.
"It's the simple things, and it requires all of us to do it. We need to think about how to ask people to step further away from us in a polite way. If you don't feel able, move away yourself.
"If a place is crowded, we can all make that choice not to go in and keep ourselves and our families safe."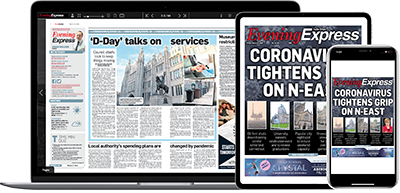 Help support quality local journalism … become a digital subscriber to the Evening Express
For as little as £5.99 a month you can access all of our content, including Premium articles.
Subscribe