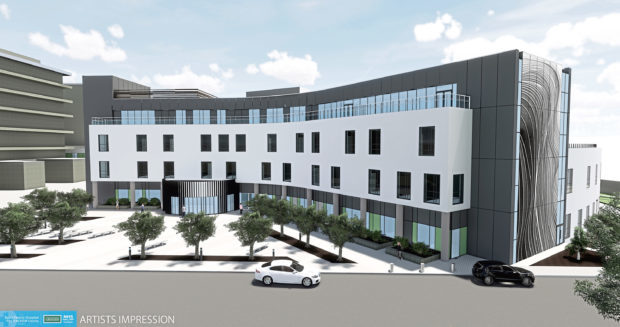 Construction work on a new £163 million hospital and cancer treatment centre is scheduled to begin in spring next year.
The new Baird Family Hospital is expected to replace the existing Aberdeen Maternity Hospital from 2021, while the Anchor Centre will provide out-patient and day-patient investigation and treatment facilities for those with cancer.
NHS Grampian revealed construction of the multi-million project will begin in spring 2019, with preparatory works taking place this autumn.
The health board also said a fundraising campaign will launch in autumn with The Friends of ANCHOR and The Archie Foundation.
In a statement, the health board said: "The Baird Family Hospital and the ANCHOR Centre project is moving forward with the Scottish Government approving the outline business case in March 2018.
"This means that planning can now begin for a series of site preparation works, due to commence in October 2018, ahead of construction starting in spring 2019.
"Artist impressions of both buildings are included to give staff, patients and the public a preview of these impressive new facilities."
It was previously reported in the Evening Express that an outline business case has been approved.
The outline plans, which have been developed over the past three years, went before Scottish Ministers for their approval.
The Baird Family Hospital will offer maternity, gynaecology and breast services, as well as a neonatal unit, a centre for reproductive machine, an operating theatre suite and range of teaching facilities.
The ANCHOR Centre will provide out-patient and day-patient investigation and treatment services for patients with cancer and patients with blood and bone marrow disorders.
There will also be an on-site pharmacy to produce cancer treatments, as well as dedicated research and teaching facilities.
Both buildings will open in 2021.