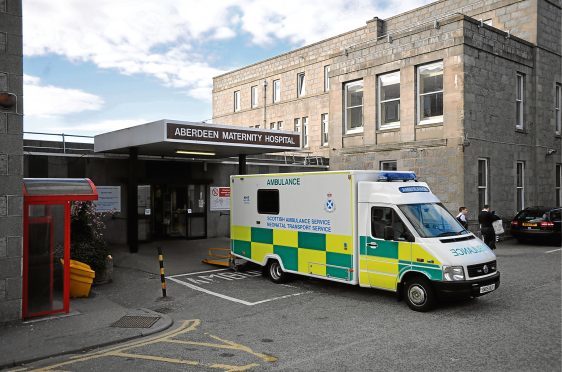 Health chiefs have apologised to a woman who suffered a miscarriage – for dealing with her insensitively.
The woman, identified as Mrs C, suffered a miscarriage at Aberdeen Maternity Hospital and was unhappy with the way staff there treated her afterwards.
She complained to the Scottish Public Services Ombudsman service (SPSO) about NHS Grampian.
SPSO has now recommended the board apologise again as it found the first apology "had fallen short of a reasonable standard".
Mrs C accused the staff she dealt with of lacking empathy and failing to care for her in a sensitive manner.
A SPSO report said: "Although Mrs C had stated her wish for the cremated remains to be scattered without her being present, she then received a phone call several months later advising that the ashes were ready to be collected."
At the centre of the issue was crossed wires over whether Mrs C had filled in a crucial form, which outlined her wishes for how she wanted her child to be laid to rest.
The SPSO report said: "Mrs C said she understood she had completed the forms required and she would not be contacted again unless there was any foetal abnormality, but she was contacted a couple of days later and asked to return to the ward to complete another form."
The SPSO said it took independent advice from a nursing adviser.
"(The adviser) noted the board's correspondence had been poor and that their apology in their response to Mrs C's complaint had fallen short of a reasonable standard," said the SPSO report.
It added: "We found that, although the board had apologised for some of the failings in Mrs C's care, they had failed to address all of the questions she had raised with them.
"We upheld Mrs C's complaint. We noted the board had changed its processes in relation to recording patients' wishes, so we did not make any recommendations in this regard.
"However, we did recommend the board re-issue an apology to Mrs C that is in line with SPSO guidance on apology."
An NHS Grampian spokeswoman said: "We accept the SPSO's ruling in this case and would take this opportunity to apologise once again to Mrs C."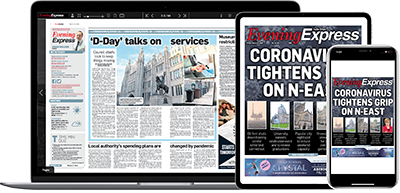 Help support quality local journalism … become a digital subscriber to the Evening Express
For as little as £5.99 a month you can access all of our content, including Premium articles.
Subscribe