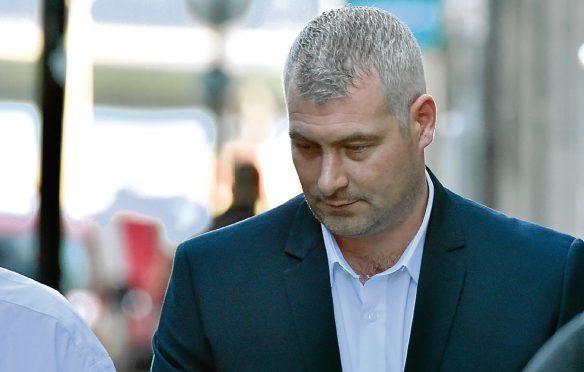 A detective today welcomed the guilty verdict against a man who brutally murdered a friend.
Gary Crossan, 31, was on trial accused of the murder of his pal Malcolm "Raggy" Wright at an address in Peterhead.
A jury at the High Court in Aberdeen took just over half-an-hour yesterday to find Crossan guilty of repeatedly punching him on the head before going on to stamp and kick Mr Wright's head and murdering him.
Crossan, a prisoner of HMP Grampian, had carried out the assault on January 26 this year at an address in Peterhead's Peter Buchan Drive.
Mr Wright was so severely injured that he died at Aberdeen Royal Infirmary on February 1.
Detective Inspector Stewart Drummond, who led the inquiry, said: "We welcome the conviction of Gary Crossan for the brutal murder of Mr Wright within his own home in Peterhead earlier this year.
"Crossan launched a horrific attack on his victim, causing injuries so severe that he would spend his final days in intensive care and never recover.
"From the outset Crossan went to great lengths to cover up his involvement in Mr Wright's death, however, there is no doubt that he meant to cause him severe harm.
"I can only hope that this outcome – which I know may not provide Mr Wright's family and friends with any closure – can help them begin to move on with their lives. Our thoughts are with them today."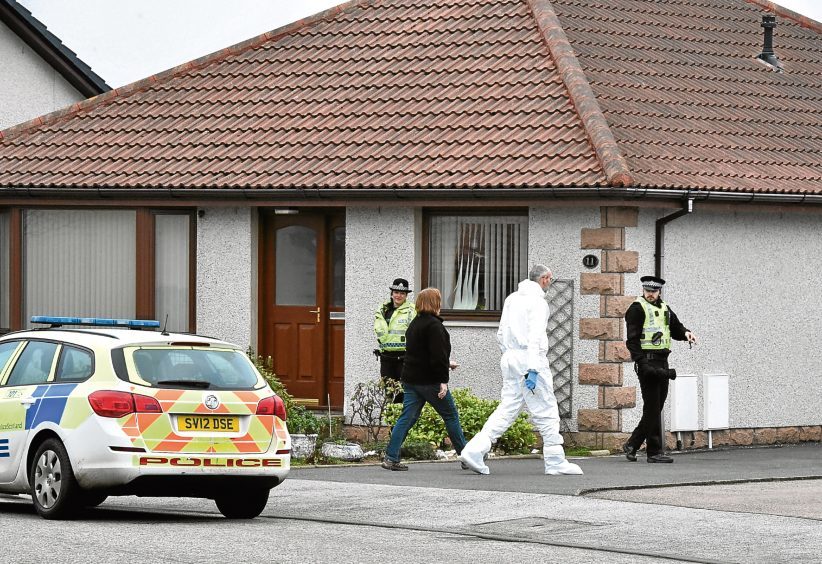 At the start of the trial, Crossan offered a plea to the lesser charge of culpable homicide – however, the Crown rejected this.
During the evidence the court heard that Crossan, who was born in Greenock, had known Mr Wright for around 10 years and called him his stepfather – although this was not actually the case.
The pair had met in Newbury, Berkshire.
Both Crossan and Mr Wright had travelled to Peterhead months prior to Mr Wright's death after Crossan formed a relationship with a woman, Lynsey McKeachan, from the town.
However, Mr Wright ended up staying in a hostel after leaving the property where he had lived with Crossan.
On the night Crossan attacked him – in an assault sparked over money – the pair had been drinking together.
During the nine-day trial the court was shown footage of Crossan taunting his victim while he lay on the floor, unable to get up, on January 26 this year.
He was also heard shouting at Mr Wright, repeatedly asking "when am I going to get my money?" and urging him to smile for a photograph.
But Crossan, who gave evidence on his own behalf, told the jury he only hit Mr Wright because he thought he was going to lash out first, and was "devastated" on discovering he had died from brain injuries – insisting he had not meant to kill him.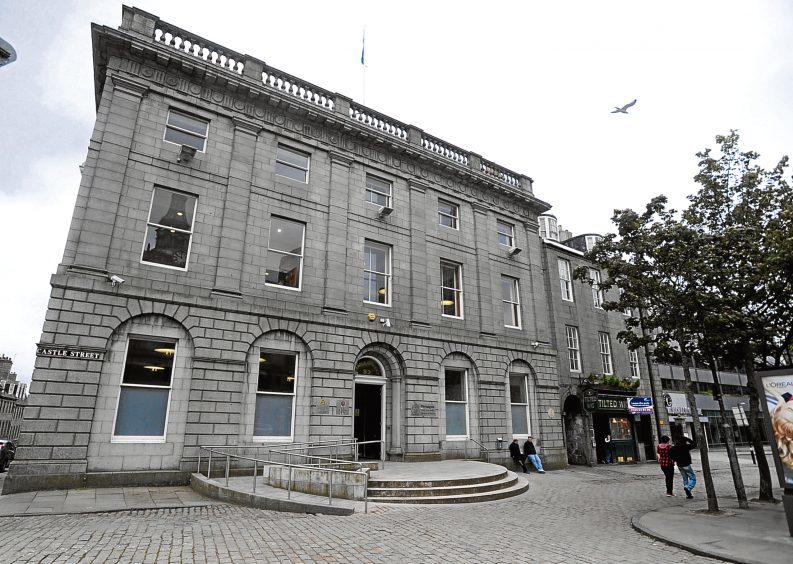 In his closing speech, advocate depute Alan Cameron, said: "He was a man with a history of violence against Mr Wright, who could not let subjects go.
"He was a man who kicked and stamped on his friend.
"He was a man who did not care if his friend lived or died; a man who is a murderer."
However, defence counsel Shelagh McCall said Crossan's actions after the attack showed he was not a murderer.
She said: "After this he dragged him to bed and took his jacket off because he was worried he was too hot.
"The next day he ordered him a takeaway and said he would be starving when he got up.
"Is this a man with a wicked disregard for whether he lived or died?"
After the verdict Lord Matthews told Crossan that he would defer sentence until next month at the High Court in Glasgow in order to get a report into his background.
He told Crossan, who has previous convictions for minor offences such as vandalism: "The sentence has to be one of life imprisonment."
Speaking outside court, Mr Wright's brother David said there was "no ill-feeling" between their family and Crossan's over what happened.
And his sister Caroline Chandler described her late brother as a "family man", but said: "He liked his drink, he had demons – it started when he was in the army."
She added: "There are no winners in this. We could be jumping for joy, but that would be disrespectful for the other family. They have a son classed as a murderer."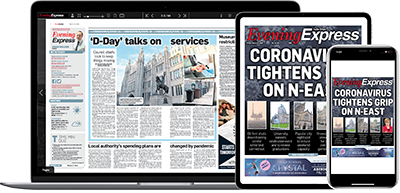 Help support quality local journalism … become a digital subscriber to the Evening Express
For as little as £5.99 a month you can access all of our content, including Premium articles.
Subscribe