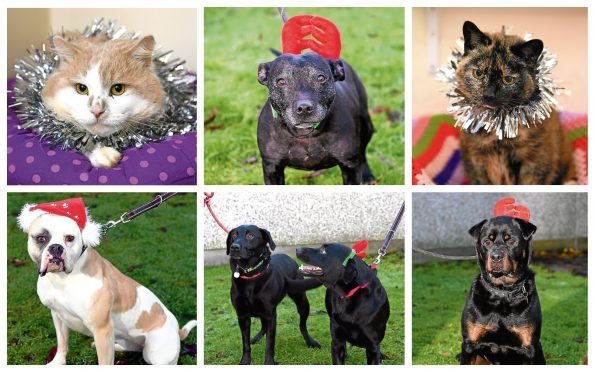 Six of the Strays of Christmas featured in the Evening Express have already been rehomed.
Mrs Murray's Cat and Dog Home in Seaton highlighted the pets looking for new homes in the Evening Express just before Christmas and is delighted with the response.
Two cats have already been snapped up – teenage Luna, who was looking for a cosy home to enjoy her twilight years – and affectionate Teddy, who loves attention.
Also rehomed from Mrs Murray's was nine-year-old Staffie Zara and four-year-old Tyson, a Rottweiler.
Milo and Oz, a lovable pair of Labrador/collie mixes, were up for adoption together.
The four-and-a-half-year-olds were also lucky enough to secure a place in a new home.
It's also hoped that Tiramisu, an American bulldog/boxer cross, will also be rehomed soon, after receiving interest from a family.
Marie Simpson, manager of Mrs Murray's Cat and Dog Home, said: "It's great to see them going off to their new homes.
"We get people coming in all the time, and people rehome other new dogs and cats off the back of the story as well, so it also impacts on the other animals.
"It's important to get someone who knows what they are doing – they have got to know what they are taking on."
Marie added that anyone thinking about rehoming a rescue dog should do so, but to ensure that they listen to the advice and recommendations of staff, and keep the animals' various needs in mind.
She said: "Absolutely go for it. I'm sure the people who have rehomed dogs from us would say that you should consider giving a rescue animal a home.
"We've had a great response as normal."
Anyone interested in offering the remaining strays a home – or any animal for that matter – can visit www.mrsmurrays.co.uk or contact the centre on 01224 483624.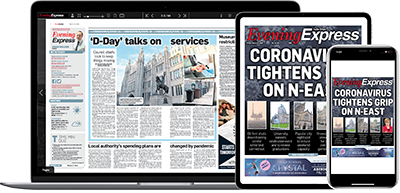 Help support quality local journalism … become a digital subscriber to the Evening Express
For as little as £5.99 a month you can access all of our content, including Premium articles.
Subscribe