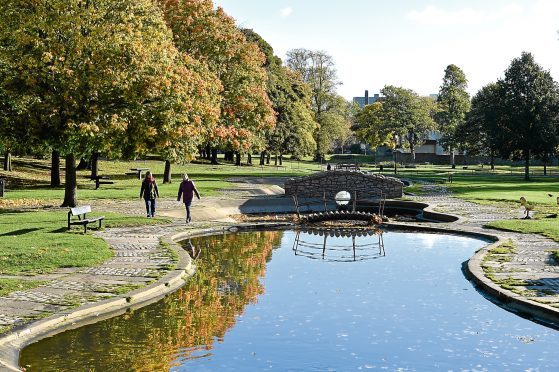 A group is set to create a community orchard in a city park next year thanks to financial backing.
Friends of Victoria and Westburn Park, which looks after the two green spaces in the Rosemount area, hopes to create a small community orchard within Westburn Park.
The group has received backing from Aberdeen Rotary, which has agreed to help the group financially.
Peter Stephen, chairman of Friends of Victoria and Westburn Park, said: "We're planning to plant a community orchard in Westburn Park, we just need to get the area cleared and the plants in place. The Rotary of Aberdeen is going to help us financially with the cost of the orchard."
An area of Westburn Park, where the Cornhill Boys junior football club outdoor cabin used to stand, next to the outdoor tennis courts, has been earmarked for development, and will now begin to be cleared so the trees can be planted. The space will mostly contain a variety of apple trees.
Peter said: "It was felt that the park was lacking in a community orchard and the opportunities to grow your own fruit.
"It would help with the diversification and biodiversity of insects and plants in the park as well."
It's hoped that the project will get up and running in the spring.
The Friends group has been busy making improvements to the area in recent months, and was awarded £7,000 from the Common Good Fund towards getting a thorough inspection and costing into the renovation of the fountain in Victoria Park – the group's next big project.
It's thought that there may be a leak at the base of the fountain, which is the reason the historical structure is no longer working.
The group was also successful in securing more than £100,000 to renovate and modernise the skate park in Westburn Park, and has taken the community's views on board through consultations, with a dedicated group now set up to spearhead planning.
A petition set up to help attract fundraisers gained over 2,000 signatures both online and offline.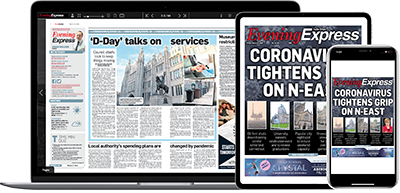 Help support quality local journalism … become a digital subscriber to the Evening Express
For as little as £5.99 a month you can access all of our content, including Premium articles.
Subscribe