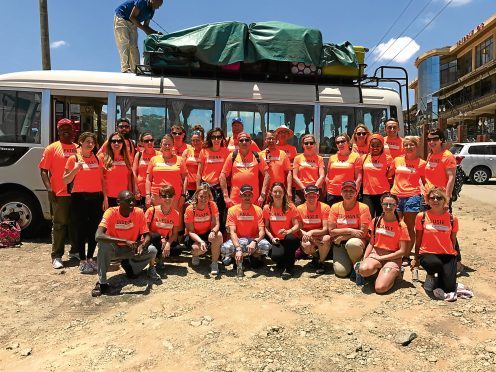 Volunteers have returned home from Kenya after helping to build four houses in seven days.
The Aberdeen-based Gathimba Edwards Foundation was formed by athlete Myles Edwards and Gideon Gathimba after visiting the Pavilion Village Children's Home in 2013 and now makes two trips there a year.
The new homes, which will benefit families who'd been living in cramped accommodation, were created using timber frames and iron sheets.
Myles said: "We were hoping to be finished up in eight days but we actually managed to finish in seven.
"It was great as people who came here didn't have any DIY experience but were more than willing to help in any way they could including measuring, cutting and painting.
"We had a finishing ceremony and were able to show the families their homes and they will look to be moved into the homes next week."
In total, 19 of the 25 volunteers originated from the North-east, although the trips attract people from all over the world hoping to lend a hand.
The families they are helping lived in poor conditions, often little better than broken sheds.
Carly McIntyre, 23, who lives in London but is originally from Bridge of Don, said: "It was amazing to see people from all other corners of the world help the families here.
"It was an amazing experience.
"I had never done anything like this before so I've come back with skills that I never had before too.
"Some of the homes were in really bad conditions and barely able to squeeze three people in them when it was a family of five.
"Some of the kids were on site a couple of the days and actually helped us by doing small tasks like measuring.
"It was an incredible experience and I'm hoping I can come back next year to help more families."
The charity will be running another volunteering trip in spring.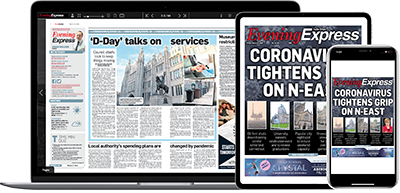 Help support quality local journalism … become a digital subscriber to the Evening Express
For as little as £5.99 a month you can access all of our content, including Premium articles.
Subscribe