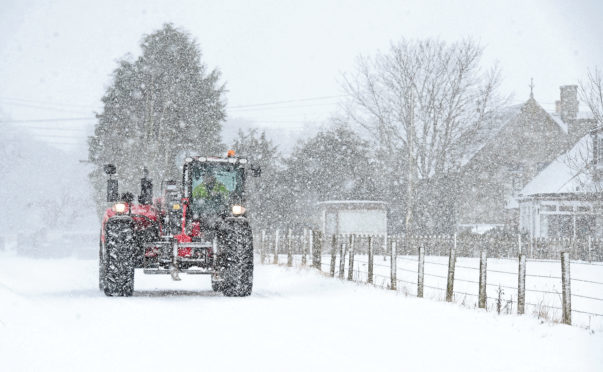 With snow expected to fall across the north-east tonight, councils have announced that gritters will take to the streets to combat the icy conditions.
A yellow weather warning for snow and ice was issued by the Met Office.
With temperatures set to fall below 0C (32F), Aberdeen City Council have announced that their gritters will be out from 10pm tonight to the early morning on all main roads.
Meanwhile, Aberdeenshire Council will put gritters out in Marr from 6pm tonight and throughout the night in other areas of the region until 5.30am tomorrow.