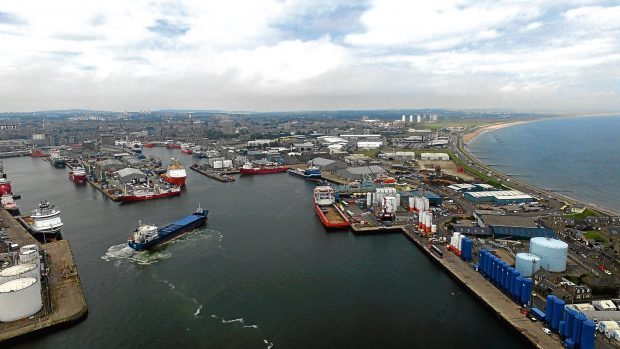 A new report today named Aberdeen as the UK city predicted to be the worst-hit by a so-called hard Brexit.
London and Edinburgh also ranked in the top 10 list compiled by researchers at the think tank Centre for Cities and the Centre for Economic Performance (CEP) at the London School of Economics.
They analysed the potential impact of both a "hard" and "soft" Brexit on British cities in the 10 years following the implementation of new trade deals with the EU.
Economic output in cities is predicted to be 1.2% lower on average under a soft Brexit scenario in which the UK joins a free trade area with the EU, and 2.3% lower under a hard Brexit where such an area is not immediately in place and the default is World Trade Organisation rules, than if the UK remained in the EU, the report states.
Aberdeen tops the list for worst-affected city in both scenarios, with output down 3.7% under a hard Brexit, and down 2.1% under a soft Brexit.
Centre for Cities chief executive Andrew Carter said any form of Brexit would impact Aberdeen's economy, but a hard Brexit would be twice as damaging as a soft Brexit.
He said: "Aberdeen is set to see the biggest reduction in economic output because of the dominance of the oil industry in the city's economy, and the financial and business services which support this sector, which will be hit hard by the tariffs and border controls that Brexit could bring.
"The challenge for Aberdeen will be to diversify its industrial structure in the years ahead, so that it is less reliant on one sector. This will be crucial for the city to thrive after we leave the EU."
Worthing, Swindon, Slough and Reading were also in the top five on both lists.
Under a hard Brexit, Edinburgh was ranked the sixth-worst affected, down 2.7%, with London down 2.6%.
The cities specialise in large "knowledge-intensive" sectors such as businesses and financial services, which the research shows will be most affected by the increase in tariff and non-tariff barriers that Brexit could bring.
Researchers also found that the most-affected cities were the best-placed to adapt to the economic shocks ahead than less affluent places.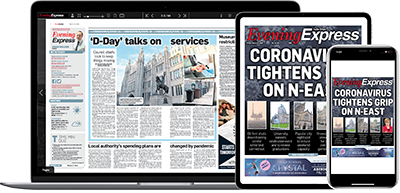 Help support quality local journalism … become a digital subscriber to the Evening Express
For as little as £5.99 a month you can access all of our content, including Premium articles.
Subscribe