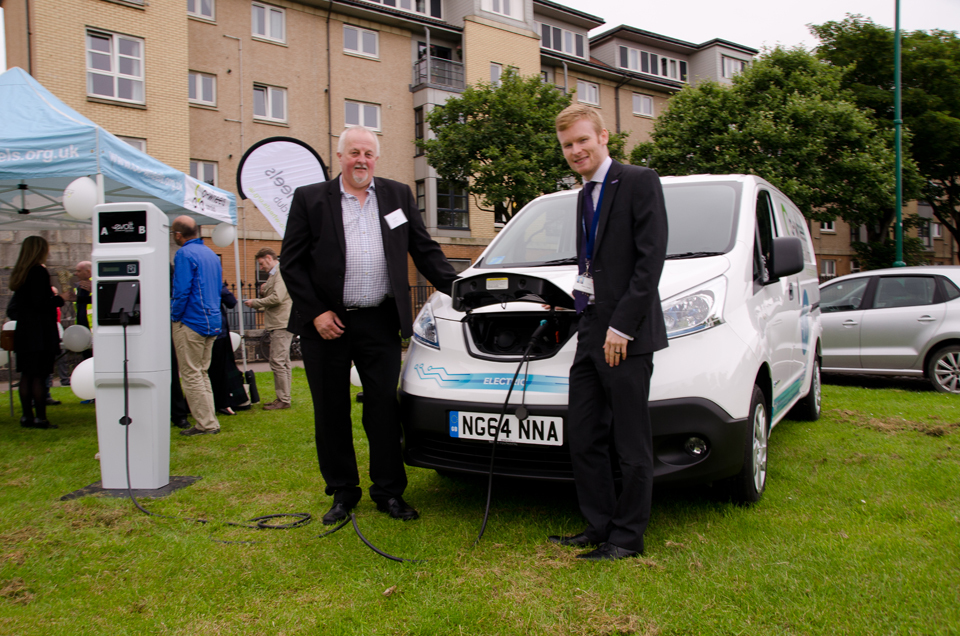 A total of 11 new electric Co-wheels Car Club vehicles were launched yesterday in locations across Aberdeen.
Backed by Aberdeen City Council, the project added eight cars, two vans and a combi-van which will bring the total number of Co-wheels vehicles available to hire up to 36 in the city.
Ross Grant, Aberdeen City Council regeneration and transport spokesman, said: "The Co-Wheels Car Club has gone from strength to strength and there are now more vehicles in extra locations around Aberdeen."
The new locations for people to hire the vehicles include Mastrick, Kincorth and Bridge of Don libraries, and Danestone Community Centre.
Derek Mackay, Minister for Transport, said: "Car clubs just like this are providing real opportunities for people to use electric cars and vans for the very first time, allowing them to experience just how quiet, clean and pleasant they are to drive."