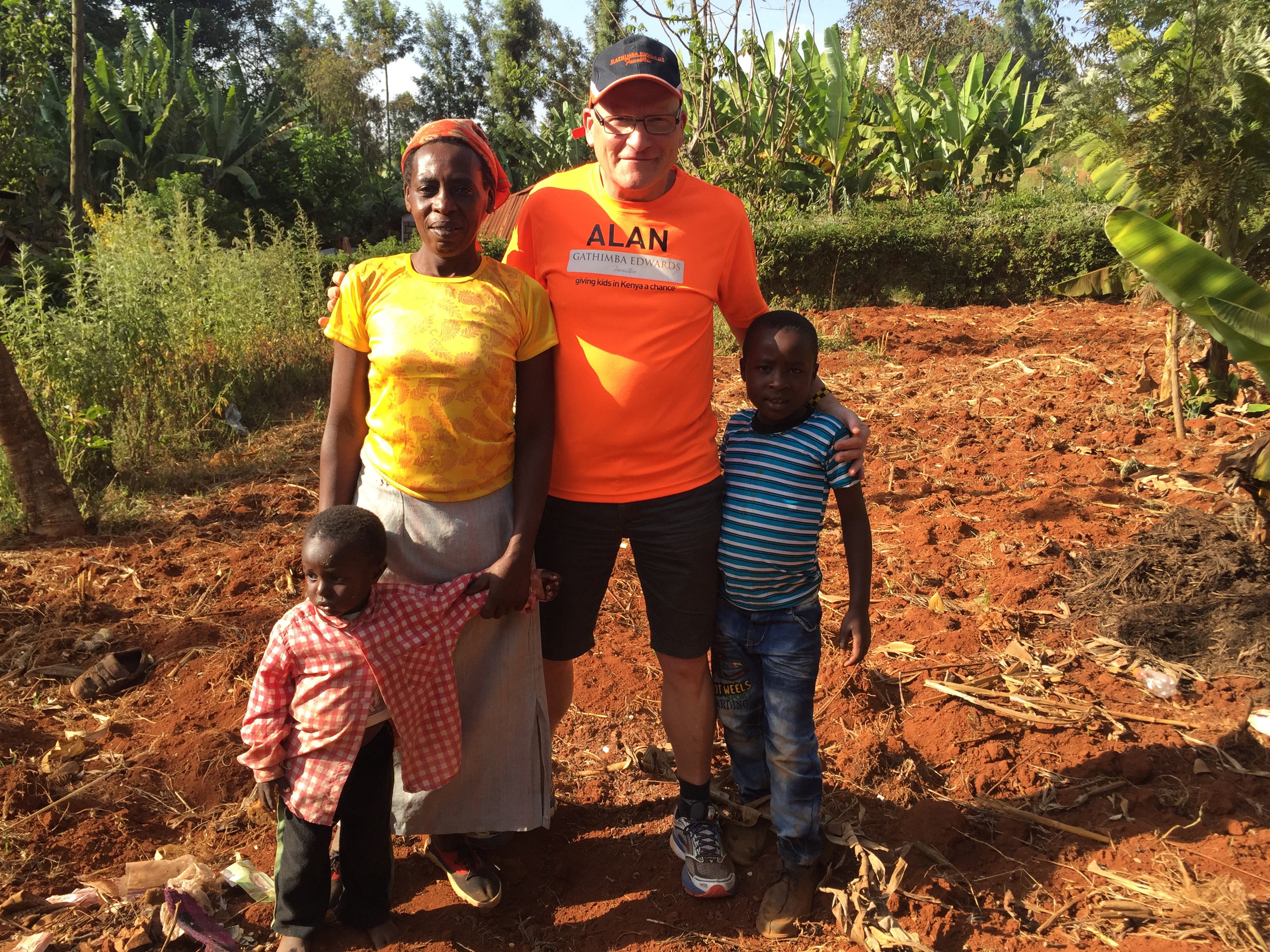 An Aberdeen grandad has been hailed for his generosity after paying for a new home to be built for a single mum and three kids in Africa.
Alan Brown, 60, was on a fundraising trip to Kenya in March as part of the Gathimba Edwards Foundation's Kenya22 scheme when he decided to make the pledge.
A visit to the home of Mary Muthoni Githu, where she looks after her daughter's sons Oscar, six, and Stanley, eight, along with her own 15-year-old boy John, stopped Alan in his tracks and he decided to help.
Myles Edwards, founder of the Gathimba Edwards Foundation, said: "At the end of the trip we visited a single mother who looks after three young children in one of the worst house conditions we have seen.
"The children often got sent home from school due to a lack of fees or uniform, went days without food and had no bedding or nice clothes to wear.
"Alan was so touched by the family's situation and attitude that he called me aside afterwards and said 'I want to give you the money needed to build them a house'. Thanks to Alan's donation we have been able to build them a new house for £1,500 in just under three months.
"He is one of the kindest, most generous people I have ever met. A truly incredible man. This gesture is going to totally transform the futures of Oscar, Stanley and John and their family for generations to come."
Alan, from Nigg, said: "The living conditions were just appalling. You wouldn't have kept anything in there, never mind anything human. As well as looking after her son John, she's also looking after her daughter's two sons as she passed away.
"It was just heartbreaking. You can't imagine that in this day and age people are living like that.
"It makes you appreciate what you've got here.
"It just changes your life. Money doesn't seem as important as it is over here. £1,500 is quite a lot of money, but to get a house built for that is just amazing. You couldn't get a garage built over here for that.
"It's to change four people's lives. It's like somebody giving you money, you feel privileged to do that."