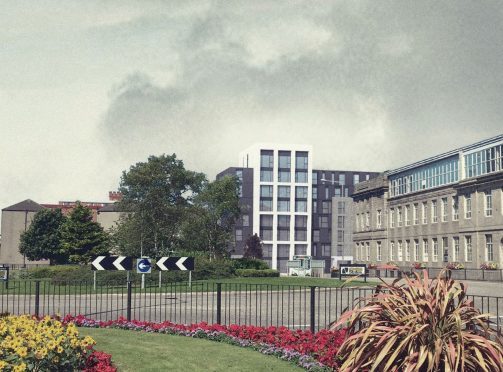 This is the first look at a plan to transform the site of a former snooker club which has been derelict for eight years.
Work is now under way on John Street, near the Woolmanhill roundabout, to turn the site into a 374-bed block housing development.
Plans from property developer Downing indicate the development will also include a gym, social lounge and a cinema.
The site formerly housed the Ambassador Snooker Club which shut in 2009.
The eyesore building was finally demolished in 2014.
Daniel Lewis, development management manager at Aberdeen City Council, said that despite having several storeys the development would be in keeping with other buildings in the area.
He added that the development would bring advantages to the Woolmanhill area.
He said: "The redevelopment of the site for student accommodation is considered to be a suitable use compatible with neighbouring land uses.
"It is designed, sited and serviced in a way that would maintain the amenity of the surrounding area and represent a positive enhancement of the townscape that makes good use of highly-accessible, vacant and unsightly city centre brownfield land."
The site was previously earmarked for a "burlesque" style restaurant as part of a £35 million hotel.
It is hoped the development, by Union Hanover Securities on John Street, will also include a restaurant – which may be a steakhouse – and a Tesco Express store.
A statement on behalf of the developer said the project would be of benefit to the area.
The firm said: "The site presents the opportunity to develop a neglected and derelict site to complement the architecturally significant RGU complex and Woolmanhill hospital buildings to the south and enhance the character of this prominent route junction."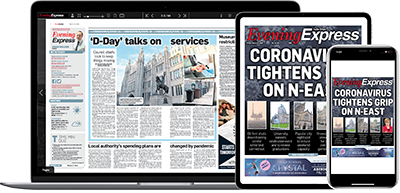 Help support quality local journalism … become a digital subscriber to the Evening Express
For as little as £5.99 a month you can access all of our content, including Premium articles.
Subscribe