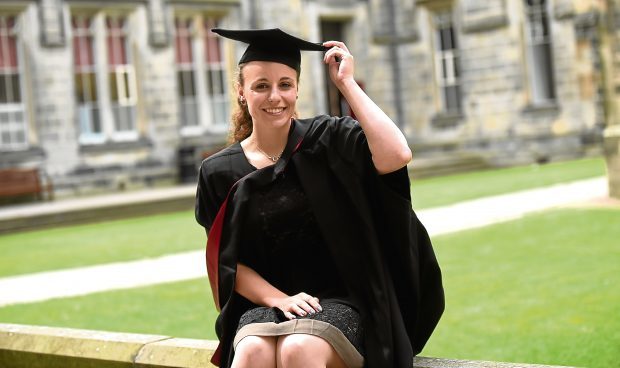 Dreams of saving the world were the inspiration for one of yesterday's medical graduates.
Jennifer Young, from Pitmedden, studied at the University of St Andrews before coming back to Aberdeen to graduate with her MBChB.
The 25-year-old said: "I studied medicine because I wanted to save the world.
"I toned that down a bit when I started.
"I realised that I just really liked speaking to people and making them feel better, even if that didn't involve any medicine, because sometimes I think that people feel better just having someone to talk to."
Jennifer has always been interested in obstetrics and gynaecology both in learning and professional aspects.
She said: "I'm drawn to it because of the communication side of things, it doesn't just involve one person, you have to think of the mum and her partner, and the baby. They're often really anxious, so you're often able to make them feel better."
Jennifer will be staying in Aberdeen for her first year of full-time work, moving to Inverness for her second.
The first two years of work will be a mix of everything, and after that she can apply for training programmes to work in obstetrics, which she said she will probably do, but isn't sure where yet.
Reflecting on her university experience, she said: "It was strange coming back, because you have to fit into a year that already knows each other, which I found difficult. But it was good, it's strange to be finished after so long, and a lot of hard work."
After studying medicine for six years, Jennifer is excited to have finished her degree.
She said: "I'm excited, I'm a bit nervous as well but I think I've learned all that I can for now, the rest I'll learn just by doing it.
"I've got a month off to enjoy my life!"
She'll be making the most of her short holiday though, and plans on going on some adventures before she starts.
---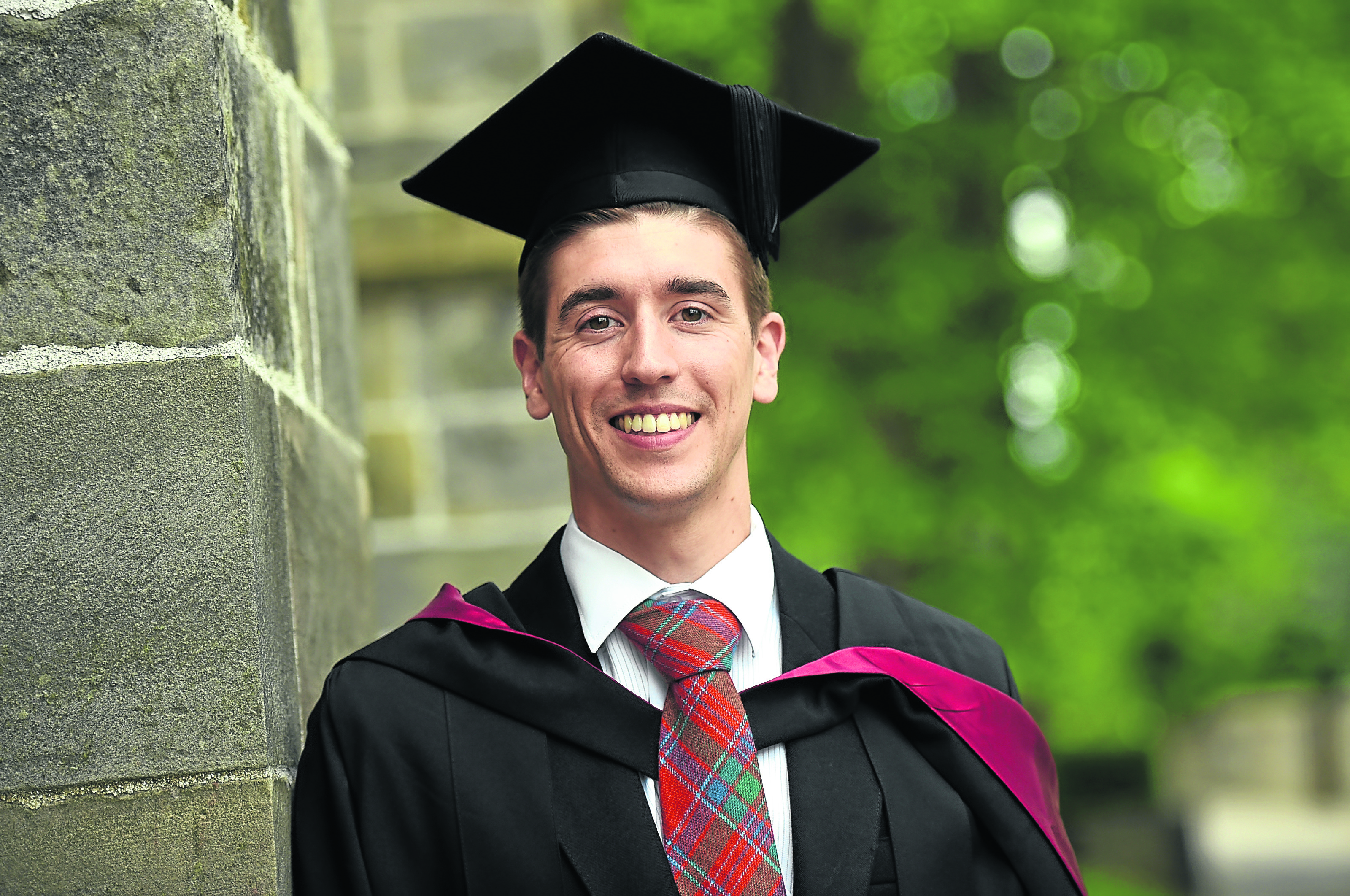 New medic Duncan follows in family steps
One of yesterday's medical graduates was following in the footsteps of his father and brother.
Duncan Samuel, 25 will be joining other medics in his family.
After six years he has graduated with a BSc in Medical Science, and as a Bachelor of Medicine and Bachelor of Surgery.
Speaking about his time at university, Duncan, of Midstocket, said: "It's been good. It's a lot of hard work but it's interesting. What I'm really looking forward to is applying all the stuff; you spend so long learning things that seem very abstract.
"The Aberdeen course is good because so quickly you end up being with patients."
A highlight of his studies was taking part in the remote rural programme, which saw him visiting hospitals in the Highlands. Duncan will be moving to Glasgow at the end of next month to take up a post as a junior doctor at Glasgow Royal Infirmary.
---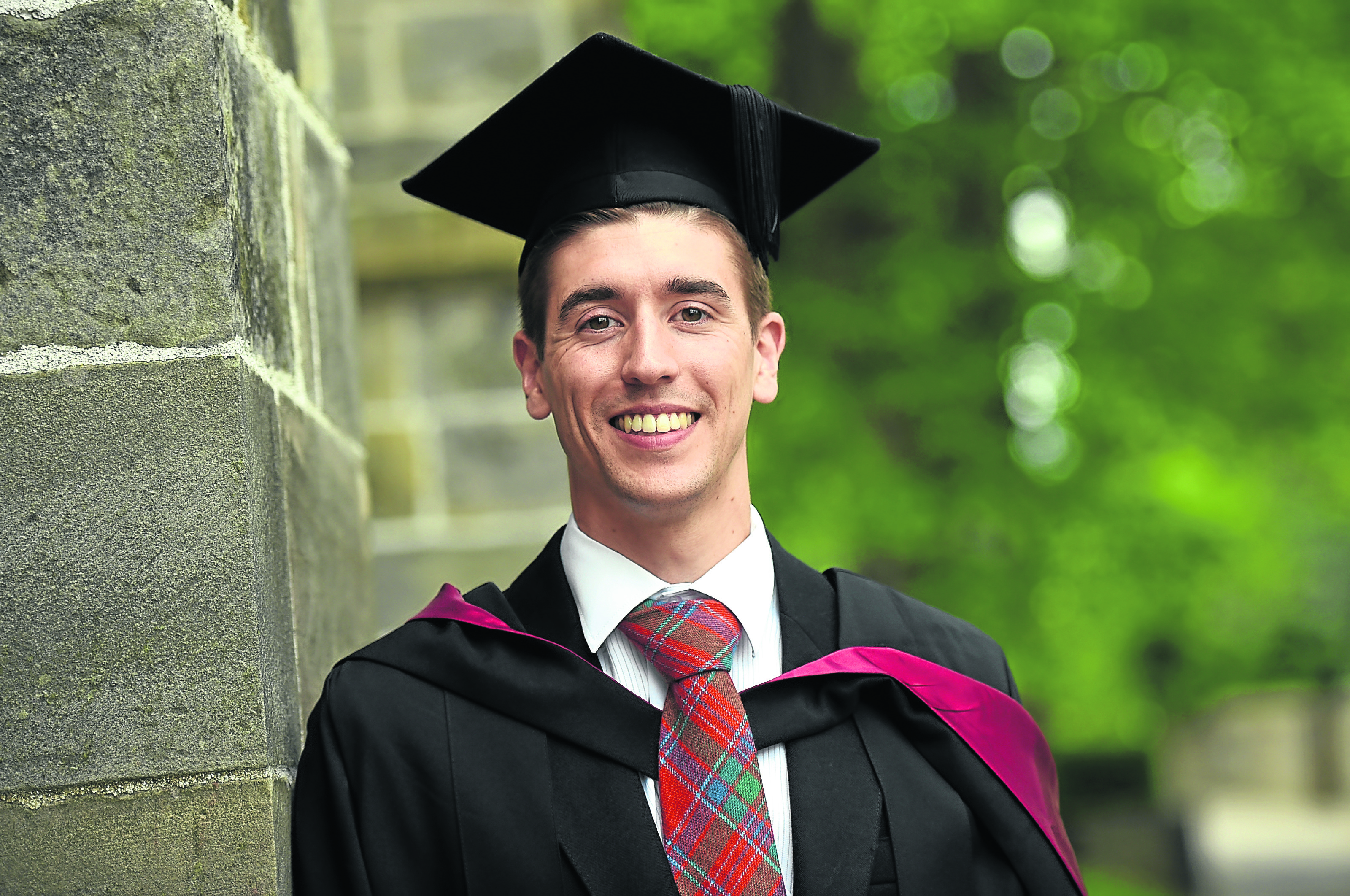 Graduation has been family affair for William
One North-east family was kept busy this week as two of their children graduated.
William Milligan, from Peterhead, bagged himself a MBChB degree with commendation.
The 23-year-old said: "It's been great.
"My sister graduated on Monday so I was a wee bit prepared for that. Since then it's purely been the build-up this week."
After enjoying the problem solving aspect of science in school, pairing that with working with people seemed like the obvious fit for William.
A highlight of his degree was working in the Crohn's and colitis centre in Massachusetts General Hospital for two months, one of the best academic centres in the world for research and medicine.
William presented a poster at the Royal College of Emergency Medicine in Manchester in 2015, which doctors and students from all over the UK apply for.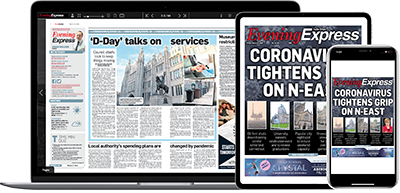 Help support quality local journalism … become a digital subscriber to the Evening Express
For as little as £5.99 a month you can access all of our content, including Premium articles.
Subscribe