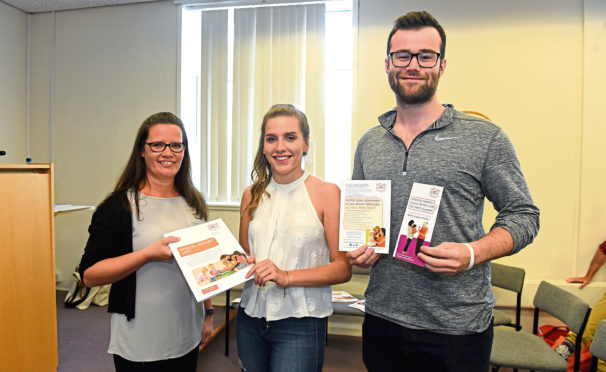 Medical students at an Aberdeen university got a chance to meet the voluntary groups that could help their patients in the future.
Charities and voluntary groups met students at Aberdeen University as part of an effort to strengthen the link between the medical profession and third-sector groups.
Representatives from Alzheimer Scotland, HomeStart, Somebody Cares and Voluntary Service Aberdeen attended the information event at the university's campus at Foresterhill yesterday.
Clinical senior lecturer and GP Dr Shirley Laird said: "It's quite new for universities to introduce this relationship with voluntary sectors so early on.
"This move helps to address the inequalities often present in healthcare, such as deprivation which can be a key determiner in your health.
"This is where the third sector comes in, with helping those who are more vulnerable such as the homeless or refugees."
GP at Cults Medical Group and head of teaching, general practice and community medical education at Aberdeen University, Dr John McKeown, also took part in the event.
He said: "It's about strengthening the link, and as we've seen today from the voluntary sector representatives here, there is an appetite for it."