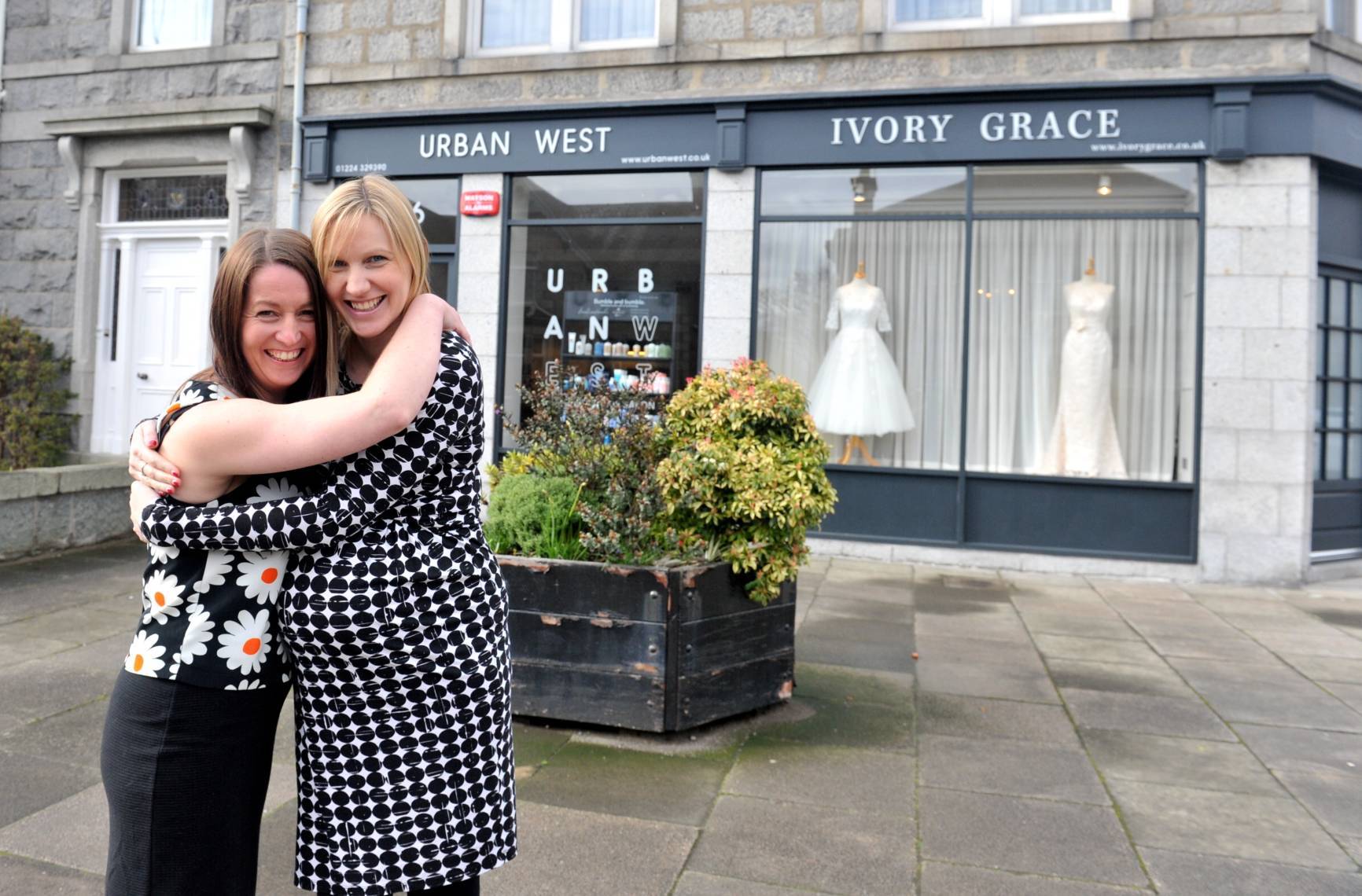 Two Aberdeen friends today spoke about making their dreams come true after opening up their own businesses – in adjoining shops.
Kayleigh  Brown, 29, loved being a bride and bridesmaid so much it inspired her to take a break from her career in the oil industry and open her own bridal shop – Ivory Grace.
She found the perfect premises on Great Western Road, but it was slightly on the large side.
One day she was chatting to her hairdresser friend Susie Shand, 34, who has been working in the industry for 18 years.
Susie has dreamt of opening her own salon, so they came up with the idea of splitting the premises into two with the bridal shop on one side and the hairdresser – Urban West – on the other.
Kayleigh, who is due a baby in a matter of weeks, said: "It just seemed like a really good idea and both of the businesses complement each other really well.
"I found the premises and was speaking to Susie and the idea just came about.
"We love it and can go back and forth, so we can chat to each other."
Susie said the two businesses were perfect next to each other.
She added: "It works really well as I do lot of bridal hair."
Both of the women offer products that are exclusive to their shops.
Kayleigh stocks four British designers – Charlotte Balbier, Augusta Jones, Sassi Holford and Stephanie Allin Couture.
Kayleigh said: "All of our designers are exclusive to us here in Aberdeenshire and we can offer bespoke changes to most of our styles.
"There are no restrictions to alterations and brides can pick the dress they like and for example alter the sleeves or the neckline to suit them.
"We also have a selection of veils and stock the Ghost London dye to order gowns for bridesmaids."
Anyone who wants to visit the shop can call Kayleigh and make an appointment.
And, Susie also has products that are new to the city.
She said: "We have the Bumble and Bumble hair care range, which includes shampoo, conditioner and styling products that help you recreate salon looks at home.
"The Bumble and Bumble shampoos are sulphate free so are less aggressive on the hair making your colour last longer."
Clients can have a range of services including cutting, styling, colouring, keratin smoothing treatments and bridal hair.
Susie, who is a L'oreal Colour Specialist has a range of colour services including highlights, balayage, colour change and bespoke colour.
She said: "I went on the intense course to become a L'oreal Colour Specialist, which is the most comprehensive course in the hairdressing industry.
"I am able to provide clients with expert knowledge and skills to ensure they get the perfect colour."
For more information on Urban West visit www.urbanwest.co.uk To book an appointment call 01224 329390.
For more information on Ivory Grace visit www.ivorygrace.co.uk To book an appointment call 01224 469964.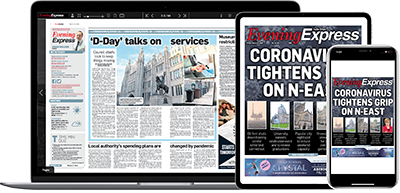 Help support quality local journalism … become a digital subscriber to the Evening Express
For as little as £5.99 a month you can access all of our content, including Premium articles.
Subscribe