An Aberdeen woman today told how her dog received an electric shock from wiring on a lamp-post.
Kerry O'Driscoll, of Tillydrone, was walking her 13-month-old golden retriever Jake on Hayton Road when he received the shock after he stopped to take a pee beside a lamp-post.
There was wiring hanging from the casing of the street light, which resulted in Jake receiving the electric shock.
Since Kerry reported the matter to Aberdeen City Council, the local authority investigated and found a traffic counter attached to the lamp-post, before removing it.
Kerry, 42, said: "We had been walking on Hayton Road, as we do most days, when Jake stopped for a wee.
"He jumped a bit and started looking around near the lamp-post. That's when I noticed there was a wire hanging out of the casing and I realised he must have had a bit of a shock.
"He's okay now – he was neutered last week and I thought a stitch had burst afterwards so I took him back to the vet, but he's all right, just not himself."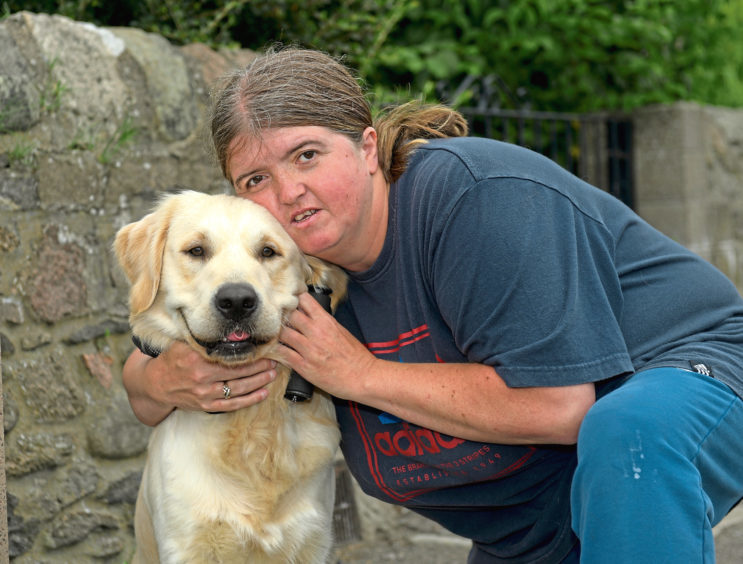 Kerry, who works as a counter assistant in a fish and chip shop, reported the fault to the council on Tuesday.
She said: "I walk my dogs three times a day mostly around Hayton Road, sometimes I go down to the Donside.
"When I walked Jake the next day he went back to the same lamp-post and tried to do it again.
"I had hoped it would be fixed sooner than it was.
"The situation could have been a lot worse than it was – it could have even been a child injured if they grabbed hold of it."
Area councillor Ross Grant said: "I want to thank the residents that brought it to our attention.
"We are lucky in the sense that it doesn't happen often but the matter of discovery is really unfortunate.
"It's important to say that it was fixed as soon as was possible.
"An engineer was sent out and the live wire was put back in its box.
"We took the incident seriously and I'm pleased that the dog wasn't seriously hurt."
An Aberdeen City Council spokeswoman added: "We have investigated and found a traffic counter attached to the lamp-post and we are investigating further.
"The object has since been safely removed from the pole."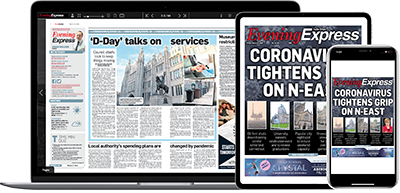 Help support quality local journalism … become a digital subscriber to the Evening Express
For as little as £5.99 a month you can access all of our content, including Premium articles.
Subscribe