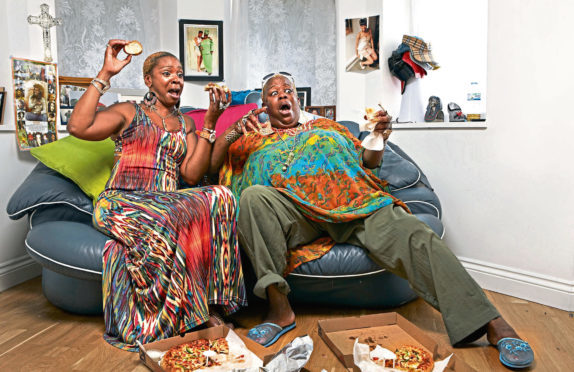 A Gogglebox star has issued a rallying call to her north-east fans to help terminally ill children.
Sandra Martin, who starred in the popular Channel 4 show, will play the Enchantress of the Ice in this year's Snow Queen pantomime at the Tivoli.
She's currently in rehearsals for the family show but is spending her down time crocheting blankets for sick kids.
It is hoped north-east residents will donate any spare wool to her cause when the production moves to the city in December.
Sandra, who is from Brixton in South London, made her debut on Gogglebox in March 2013, before leaving the show last year.
She appeared alongside her best friend Sandi Bogle, and was a firm favourite with viewers.
Sandra, who has taken to social media to share her images as she travels the country, posted: "Just bought more wool to crochet blankets for all children in hospice and ting for Xmas. From Aunty Queenie Beenie."
She said she wasn't ashamed to say that she learned to crochet during a spell in Holloway Prison in London 34 years ago.
---
---
Joseph Purdy, who is producing the show, said: "During rehearsals there are quite a lot of people there so when Sandra hasn't been needed we've spotted her with these bundles of wool. We asked her what she was doing and she pays for the wool herself to donate to sick children.
"We thought there would be no harm in putting out an appeal to get people involved as it is lovely what she is doing."
To donate wool to Sandra, you can contact Joseph on the Aberdeen Pantomime page, at facebook.com/aberdeenpantomime
The Snow Queen also stars Tamara Scherwizel as Princess Honour, Lisa Hart as The Snow Queen, Oliver Murphy as The Prince and Warren Donnely, from Shameless, as Jack Frost. It opens in Bolton on Saturday.
Tickets are on sale now for the Aberdeen dates at the Tivoli Theatre, Guild Street, from December 29 until January 6.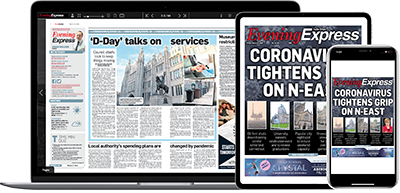 Help support quality local journalism … become a digital subscriber to the Evening Express
For as little as £5.99 a month you can access all of our content, including Premium articles.
Subscribe