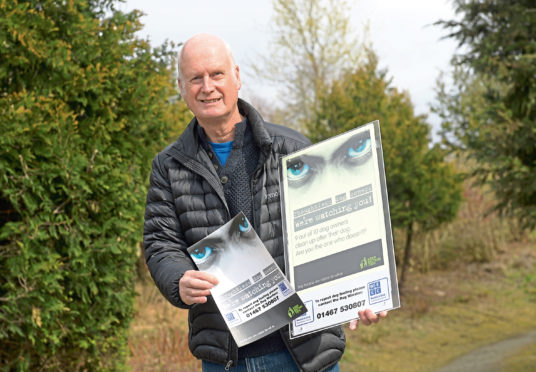 Residents in a north-east community have launched a new scheme aimed at reducing the issue of dog fouling.
Westhill and Elrick Community Council is behind the move, which will see glow-in-the-dark signs placed around several prominent locations in the area.
Community council leaders are hopeful the signs will encourage dog owners to clean up after their pets – as well as serving as a warning to those who fail to do so that they could be prosecuted.
The group's environment spokesman Ken Stewart said: "We have been contacted by a number of residents in the area who are very concerned about the level of fouling and we are just trying to do what we can to help them.
"These new signs stand out and we are hopeful they will discourage people from not cleaning up after their dogs.
"We've been working to produce them in conjunction with Aberdeenshire Council and Keep Britain Tidy, who have a national campaign going on at the minute.
"We are going to be putting them in key positions to try to make it clear to people it is not acceptable."
Dog dirt can be harmful to humans and some of the bacteria it contains can even cause a condition called ocular toxocariasis, which could result in blindness and is a particular risk to children.
Mr Stewart said: "Not cleaning up after your dog is a criminal offence. It's as simple as that.
"Not only that, it's very dangerous. Children can be blinded if it gets in their eyes.
"It's not something we want to be happening in the community."
---
---
Mr Stewart said the issue of bags containing dog excrement being thrown into bushes and trees is also an increasing problem in Westhill.
He said: "I have been out on litter picks in the community and in a lot of places bags of dog poo have been thrown into trees, or even high up into people's garden hedges. That's causing a lot of unnecessary plastic pollution as well as the obvious problem with dog fouling.
"The areas around the schools are a big problem as well and that's a particular worry when there are so many children around.
"Hopefully our campaign can encourage people to clean up after their dogs as well as educating them about the dangers of letting their dogs foul in public places."
An Aberdeenshire Council spokesman said: "We recognise the vast majority of dog walkers are responsible when exercising their pet. However, we welcome any efforts to gently remind people to pick up afterwards."
He continued: "If you see any instances of dog fouling that have not been cleaned up immediately please contact our environmental health team on 03456 08 12 07.
"You can also complete an online dog fouling report via our website."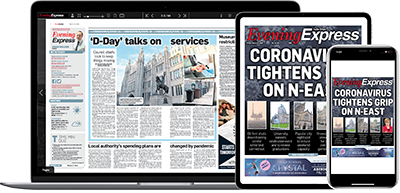 Help support quality local journalism … become a digital subscriber to the Evening Express
For as little as £5.99 a month you can access all of our content, including Premium articles.
Subscribe