Aberdeen has welcomed the Royal Navy's destroyer HMS Diamond in her first visit for almost three years.
The Type 45 air defence destroyer docked at Clipper Quay on the city's York Street at the weekend.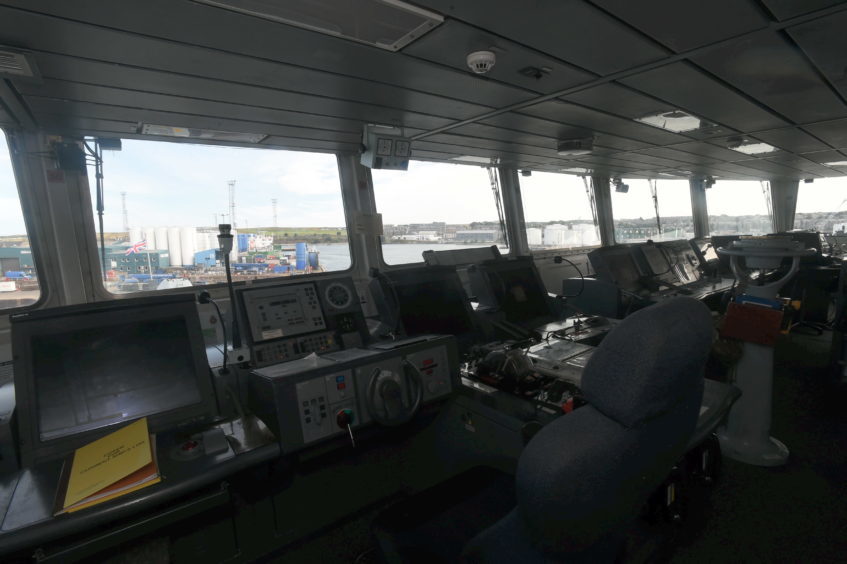 The crew hoped to cement the ship's links with Aberdeen – one of the vessel's official affiliated cities – by hosting several community and youth groups, including Navy Cadets, during the port visit.
HMS Diamond, which houses 196 crew, recently shadowed two Russian warships through the English Channel.
For Captain Benjamin Keith, who first took command in November 2016, the visit was a welcome chance to interact with the people of Aberdeen.
The ship last visited the city in November 2015 when members of the crew took part in Remembrance Day events.
He said: "I joined after the last visit to Aberdeen so unfortunately I missed it, but my predecessor said what a great city it is for welcoming sailors and the last time the ship came, we were received really well.
"We know there is a really strong relationship with Aberdeen.
"2017 was a really busy and varied year because we were getting ready for a major deployment to the Middle East.
"We deployed in September and then had some interesting times in the Mediterranean where we took command of Nato task groups so we had lots of ships working for us.
"One of the most interesting ones was when we went to Montenegro. It was the first visit of a Nato ship after they had acceded to Nato, so they were really pleased to have us and it was a major visit for us."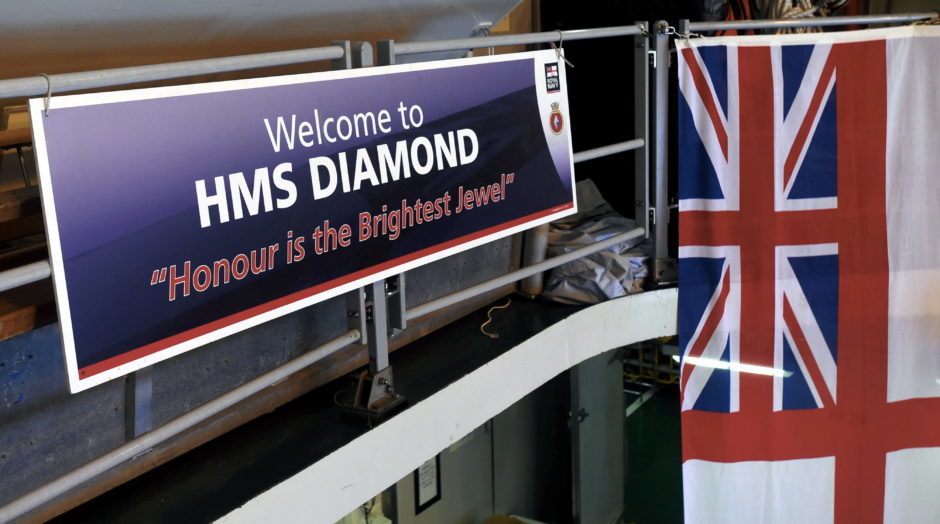 However, some unscheduled maintenance brought the vessel back to the country.
"Unfortunately, then we suffered a defect in one of our motors, one which we couldn't have forecast, and it was a complex bit of kit so we came back to the UK at Christmas time," he added
"Since then, we fixed the defect and now we're back at sea delivering, at the moment, mostly UK defence-type operations.
"We escorted the Russian ships through the UK area of interest last week which was exciting and tangible – these were big Russian units that look quite menacing and for the British public, they want to see that we're doing something about it, so we escorted it throughout Dover and down to the coast of France."
The captain said the boat was scheduled to be in home waters for the rest of the summer – but she and her crew needed to be ready to respond to changes of plan at any time.
As a "high-readiness unit", HMS Diamond may be called upon at any time to prevent arms trafficking, people smuggling, conduct counter-terrorism operations, maritime search and rescue or escort duties.
He added: "For the rest of the summer, it's a mix of UK defence-type operations but we're always on notice to change our task and respond to whatever comes into our waters, but our plan is a mix of training and other visits.
"It's an important message to get across that while the rest of the country is enjoying their summer holidays, we're at sea trying to make sure that they're safe to do so.
"It's a message as well to say thanks to the families of our sailors for their forbearance and letting us do our jobs."
The ship is due to leave Aberdeen today.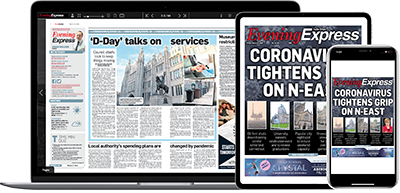 Help support quality local journalism … become a digital subscriber to the Evening Express
For as little as £5.99 a month you can access all of our content, including Premium articles.
Subscribe