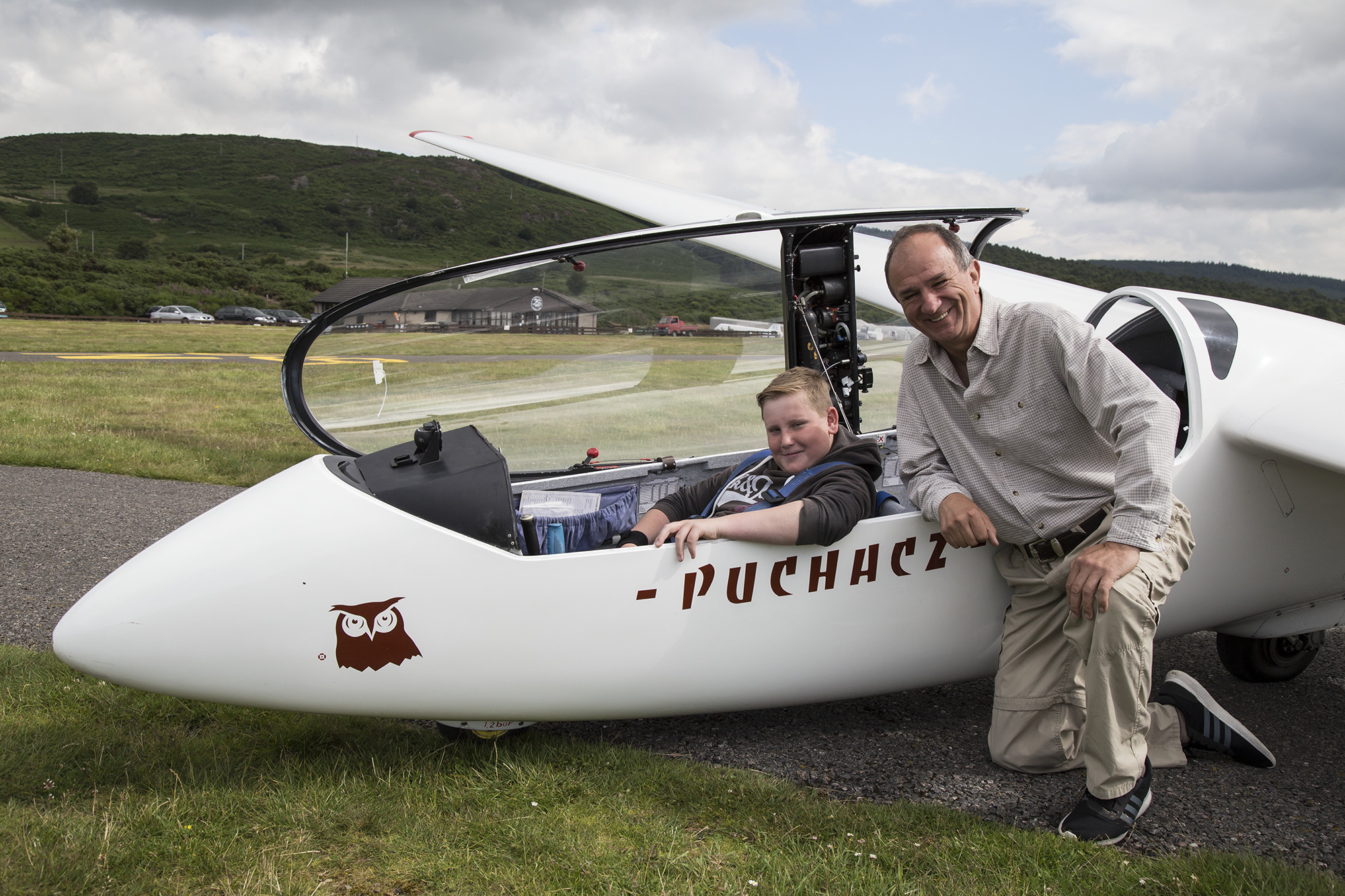 ONE of the country's youngest ever glider pilots has taken to the skies of the North-east in his first solo flight – despite having a fear of heights.
Ryan Littlejohn, 14, has been a member of the Deeside Gliding club for two years.
After more than 20 lessons with a co-pilot, Ryan has now finally been able to take the glider for a spin himself.
Ryan, who is a pupil at Aboyne Academy, said: "I was so pleased when I found out I could have my first solo flight.
"It was so exciting, it's a real buzz.
"I'm actually scared of heights, I can't go up ladders or anything like that, but being in the glider is a different experience.
"It's really peaceful when you're up there and it's just you alone with the world underneath."