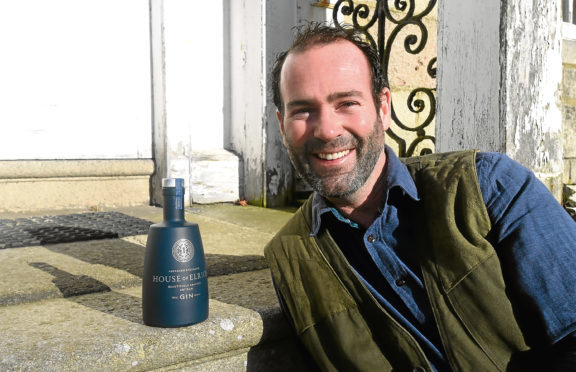 A North-east business owner who appeared on Dragons' Den has seen sales soar – along with a £250,000 offer of investment.
Stuart Ingram, owner of the Newmachar-based House of Elrick gin brand, had been offered an £80,000 deal from Dragons' Den star Peter Jones.
But Stuart walked away from the potential deal after the cameras stopped rolling.
He and Mr Jones had some "crossed wires", with the business giant believing the 10% of House of Elrick he was to acquire would include the grounds of the house itself.
Since appearing on the show, sales of the company's gin have increased by 20%.
Stuart said: "It's been pretty crazy, to be honest.
"Social media-wise, my following has doubled following the show, which increases consumer attention.
"Direct consumer purchases through my website have gone up as well, which is great to see."
Stuart's wholesale business to places like airport duty free shops has also increased, which he attributed to higher customer demand.
As well as increased sales, a number of different parties have voiced their interest in investing in the company, and a "concrete" offer, worth £250,000 for 10% equity, is already on the table.
The gin maker remained tight lipped about who had made the offer, but did say that there were others "bubbling away in the background".
Following his appearance on the show, Stuart launched a crowdfunding effort to raise cash for an ambitious restaurant project on the grounds of Elrick House near Newmachar.
Initially setting his target at £350,000, Stuart has since raised just £20,000.
Stuart said: "It's been a disaster in all honesty, if the people who were buying through my website had seen the better deals that they were getting on the crowdfunder, then it would have gone a lot better."
The crowdfunder offers specific rewards dependent on the amount that is donated, Stuart's lowest reward is £29 for a bottle of his gin, which retails for £40 online and in stores like John Lewis.
Stuart said that some people believed he was wanting "free money" and that he wasn't offering anything in return.
As a result, to accelerate the restaurant programme, Stuart will be meeting this week with an unnamed restaurant proprietor, as he looks to outsource the project.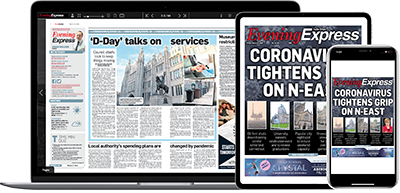 Help support quality local journalism … become a digital subscriber to the Evening Express
For as little as £5.99 a month you can access all of our content, including Premium articles.
Subscribe