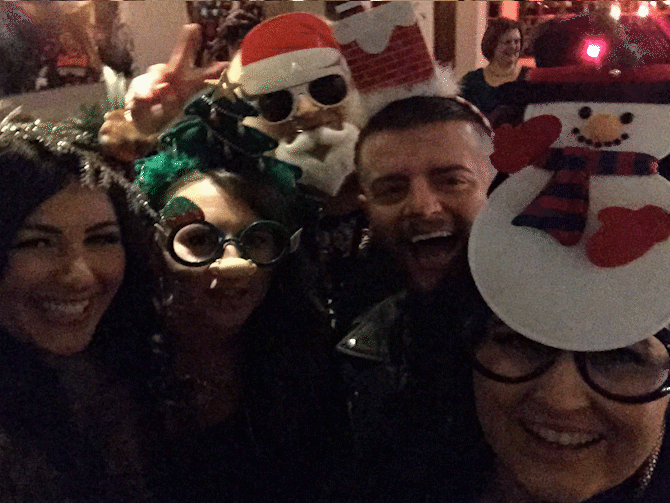 Ok, so it's probably (definitely?) just a photobomb, but you have to admit there's something a bit spooky about this picture.
Cara Gibson, from Maud, was with four of her pals on a Christmas night out in Aberdeen and decided to take a selfie.
After having dinner at Cafe Andaluz, the group crowded onto Bon-Accord Street outside the eatery.
Cara took two pictures and in the second, an image of a man's head appears behind them.
Just an unwanted cameo from a passer by? Almost certainly, but Cara, who is sceptical of spirits herself, was still intrigued.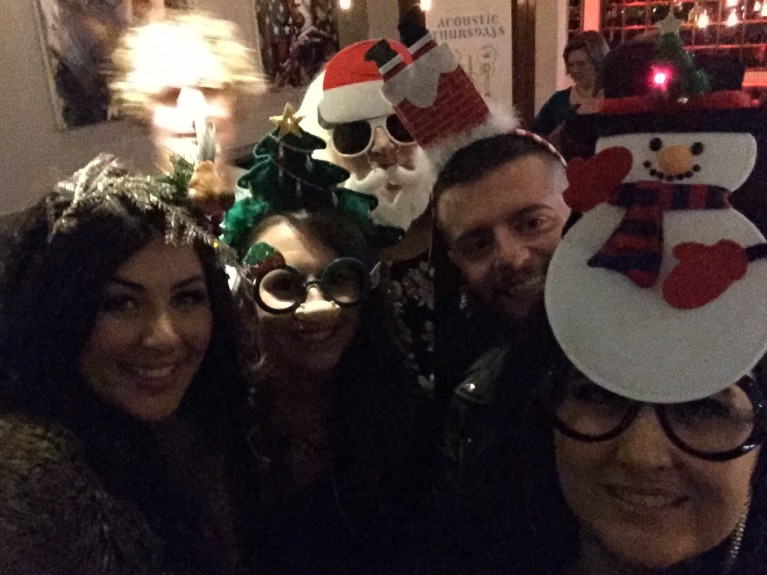 She said: "We bought each other stupid head gear, so we wanted to get a picture.
"We took a selfie. We were outside, it's not a wide street and there was nobody passing us.
"There's two photos taken seconds apart.
"It can't have been someone inside the restaurant and the people further back are the same distance away in each.
"Nobody could have passed in that couple of seconds and jumped in.
"It was unexplainable.
"People have said it's not a face, some say it is."
Cara's friends contacted an Aberdeen paranormal group about the photo, but the issue remains a mystery.
When asked whether she believes in ghosts, Cara said:  "Not really, no. I'm more realistic.
"But to be fair, it is unexplained. I don't know what else it could be."
If you are the photobombing ghost in this picture, or know him, please get in touch.