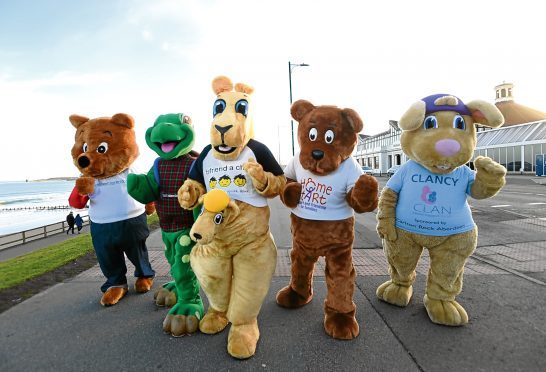 Two major North-east road races have fired the starting pistol for the launch of this year's charity events.
The BHGE 10k Running Festival and Intellicore Red Run – which supports charity Friends of ANCHOR both held events to kick-start this year's races.
BHGE also announced the 10 official charities which will call on participants to take on the challenge and raise money for a worthy cause.
Sport Aberdeen revealed 2018 will see two brand new organisations joining the line-up of affiliated charities for the 2018 BHGE 10k Running Festival, which celebrated 30 years last May.
Charlie House and Home-Start will be joining BHGE 10k regulars CLAN Cancer Support, Aberdeen Cyrenians, Befriend a Child, Alzheimer Scotland, Friends of ANCHOR, Inspire, Children 1st and Cash for Kids.
Charities are encouraging budding runners and those seeking to take on a challenge this year to sign up to raise money and awareness in support of the charities which rely heavily on fundraising and donations to carry out life-changing work.
Tens of thousands of pounds are raised each year through the BHGE 10k, which was previously known as the Baker Hughes 10k Running Festival.
Jill Franks, Sport Aberdeen's director of business development, said: "The BHGE 10k Running Festival brings together people from far and wide and is a shining example of how partnership working allows us to run fantastic community events in the North-east while raising money for great causes.
"We are thrilled to announce 2018's affiliated race charities and look forward to welcoming new faces to the North-east's longest-running road race.
"The support the race sees each year is inspiring and I would urge anyone who wishes to take on a challenge in 2018 – while raising money for brilliant charities – to sign up to the BHGE 10k."
Organised by Wendy Bridger and Michael Howden, the Intellicore Red Run had its inaugural event for cancer charity, Friends of ANCHOR, in June last year.
With £10,000 raised, the event was hailed a huge success. The cancer charity is set to enjoy another boost as the second Red Run at Fetternear, near Kemnay, taking place on June 18 this year, will again raise funds for the cause.
Wendy said: "Both Michael and I have both experienced the loss of a loved one through cancer.
" In 2013, my mum sadly passed away from lung cancer.
"My family and I are so grateful to Friends of ANCHOR for the care and support she received during her time in the ANCHOR Unit.
"It's the little things that the charity provides that make a big difference to patients receiving treatment.
"From providing a listening ear to being gifted a thermometer for my mum to take home, it all individually seemed so trivial but looking back it truly made such a difference knowing they were with us every step of the way."
Last year, more than 480 people pulled on their trainers to take part in the 5km and 10km runs, and the 5km walk at the event.
This year, the team is looking to make the event bigger and better with runners signing up to the races within hours of entries opening last week.
Wendy added: "In December last year, I sadly lost my uncle to cancer.
"For a second time, I saw first-hand the immense support that Friends of ANCHOR provide to patients receiving treatment in the ANCHOR Unit.
"This encouraged Michael and I to gear up for another year to organise the Red Run and to support this very worthwhile and special charity.
"The event gives us a chance to raise awareness of the incredible work Friends of ANCHOR does in our region and to raise vital funds to support the ANCHOR Unit."
Ursula Fairlie, PR and fundraising executive at Friends of ANCHOR, said: "We are overwhelmed by the fantastic support Wendy and Michael have shown Friends of ANCHOR over the past year and we're delighted that they're continuing to champion the cause."
Software company Intellicore will return as the main sponsors for this year's run.
Barry Booth, managing director at Intellicore, said: "We are delighted to be supporting the event again in aid of Friends of ANCHOR, a charity close to many. The 2017 Red Run was extremely well-organised, well-attended and well-received – an event I am delighted to put our company name to."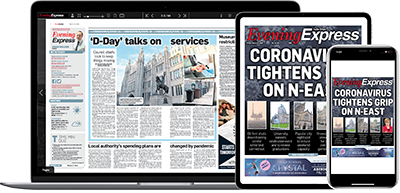 Help support quality local journalism … become a digital subscriber to the Evening Express
For as little as £5.99 a month you can access all of our content, including Premium articles.
Subscribe