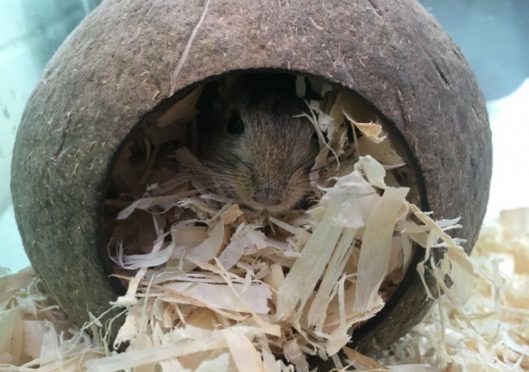 An animal charity has been handed 45 gerbils – after a male and female were accidentally housed together.
The Scottish SPCA said it was now looking for rodent lovers in the North-east to consider rehoming one of the animals.
It said the adorable pets who arrived into its centre after a "mis-sexing and overbreeding accident".
With some of the animals due to give birth the number of them in care is expected to grow.
Scottish SPCA Aberdeenshire centre manager Graeme Innes said: "We have over 45 lovely little gerbils in our care at the moment with many pregnant too, so we're expecting a lot more in the coming weeks.
"We're keen to find them all loving homes as soon as we can and are inviting anyone interested to come meet them at our centre in Drumoak.
"Ideally we'd like our gerbils to be rehomed in small same-sex groups or pairs as they are sociable creatures who enjoy the company of their own kind.
"Some of our gerbils are confident and easy to handle, while we have others who are in need of more human interaction to help them feel more comfortable.
"With regular contact from their owners we have no doubt they'll make great pets and provide their owners with hours of fun.
"We'd love to hear from anyone who can give one of our gerbils the second chance they deserve."
Anyone interested in offering a pair or small group of gerbils a home can call the centre on 03000 999 999 or visit the Drumoak centre between 10am and 4pm between Wednesday and Monday.
The centre is also home to dozens of different animals and is currently looking to rehome other animals including three cats, seven dogs, two rabbits and four cockerels.
Its longest serving resident is a corn snake called Snowflake who has been in the charity's care more than 1,500 days.
Centre superintendent Sharon Comrie said: "Snowflake has been with our Aberdeenshire centre for almost half of her life and we would be delighted if she could find her forever home soon.
"As she came into us as a stray, her new owner will need to be aware that snakes are notorious escape artists.
"They're very clever and can figure out how to manipulate locks, so owners have to be careful to ensure their vivariums are secure."
Drumoak is currently home to 17 corn snakes which are harder to rehome for the charity, as they are often overlooked by people looking for a new pet.
Adult corn snakes are usually between 61cm and 182cm long.
As a species of rat snake, they originate in North America and kill their prey by constriction.
In the wild one would live up to eight years old, but in captivity this increases to more than 20 years.
For this reason it is recommended by the charity that corn snakes should not be bought on impulse.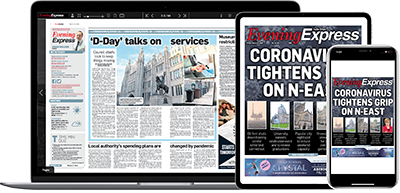 Help support quality local journalism … become a digital subscriber to the Evening Express
For as little as £5.99 a month you can access all of our content, including Premium articles.
Subscribe