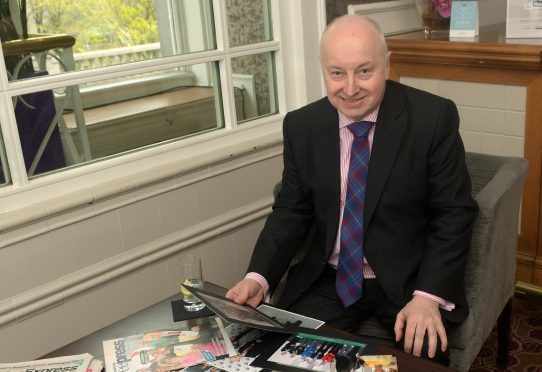 George Adam was, by his own admission, never one to seek the spotlight.
Working as a graphic designer as a young man, and then running an events company, he was happy managing from the shadows.
"I always saw myself as a background person who made things happen, never saw myself out front," he said.
And yet when the chance came to be Lord Provost of Aberdeen, George found himself fully embracing the role.
The Lord Provost's role is, of course, above politics. It's about connecting with people – something George, with his assured and gentle manner, excelled at.
"I get on with people, have a genuine interest, and love to hear their stories," said George. "I feel like I can speak to everybody, and one of the things I have learned most over the years about people is every one of them has a story to tell, regardless of perhaps lacking an impressive CV or how they come across initially.
"Everyone has attributes and tales to tell which you soon discover once you start speaking to them."
As a boy, George was interested in politics and for a time he thought he might study economy and politics.
But in the end art college won and, after completing his course in Dundee, he moved to Aberdeen in 1979.
A modest man, he was surprised to find himself offered the role of Aberdeen's first citizen when his party, Labour, took control of the city council in 2012.
"I was asked by my colleagues if I would consider becoming Lord Provost," the former Hilton councillor said. "I genuinely hadn't given any thought to it before then. I got a phone call and only had to think about it for an hour.
"It was the most amazing opportunity and I just said yes."
George said his curiosity about folk across all walks of life stood him in good stead.
He said: "Meeting people in Aberdeen who have done things for the city has been the biggest privilege. As Lord Lieutenant I have handed over nine British Empire Medals during my term on behalf of Her Majesty The Queen to the recipients. Each one of their stories was just astonishing.
"The kindness and the good that people do for others and their commitment has impressed me most.
"Meeting these people face-to-face, just ordinary, normal folk doing good things – has been one of the great joys."
George is already making plans for his post-Provost life.
He said: "So far, the only thing I have agreed to do is go on the board of 'Celebrate Aberdeen' which is a non-profit organisation.
"I am delighted to do so, as I have been involved since its conception."
George says he will miss the splendour of the Town House.
"I will miss the building, my office, the Town and County Hall – it's beautiful and stunning – being able to walk through and see so much history and the magnificent spiral staircase and entrance hall.
"The most important thing I take with me though is I am satisfied I did a good job and did it to the best of my ability. It has been my mantra 'to do as well as I can' and I tried my best."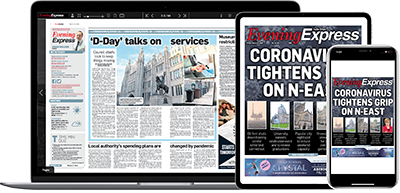 Help support quality local journalism … become a digital subscriber to the Evening Express
For as little as £5.99 a month you can access all of our content, including Premium articles.
Subscribe