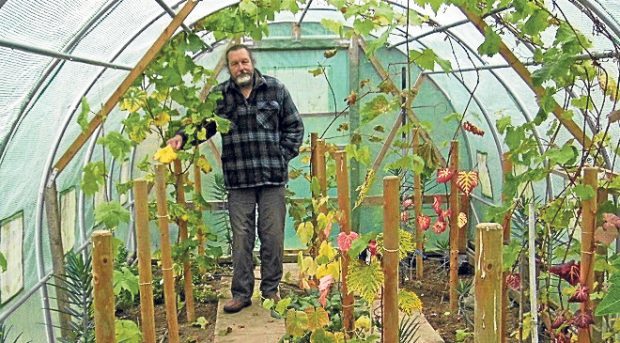 A man is on a mission to prove the doubters wrong by producing the UK's most northern wine – in Aberdeenshire.
Alan Smith, from Strathdon, has been growing different types of grape since 2008 in an effort to find out which variety is the best in the North-east climate.
The semi-retired geologist has dug trenches and erected a polytunnel at his home in Aberdeenshire in a bid to show doubtful experts that producing wine in the area is possible – despite the fruit facing sub-zero temperatures at times.
He said: "A lot of people have said it would be hard and couldn't be done where I live.
"Growing grapes at 800ft is difficult, I knew it wasn't going to be easy but I have a variety of grapes from Russia which seem to work really well in the climate we are used to.
"It is much harsher in Russia but the grape is still able to grow up here.
"It is a lot about frost protection up here.
"I have tested out so many over the years but the Golubok variety seems to be the best for where I live in Strathdon."
Although Alan would like to produce wine, he is not looking at selling it commercially – instead he just wants to show people it can be done.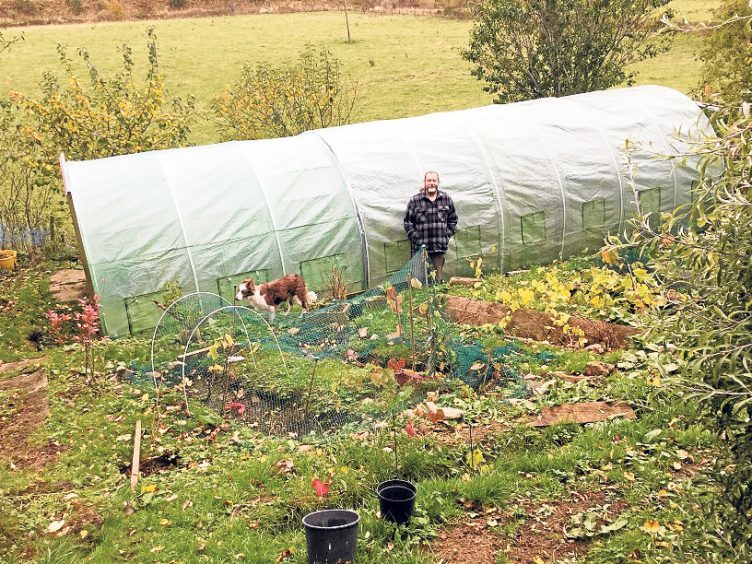 Alan added: "If I looked at making wine I think I would only be able to get a few litres at most due to the size of the vineyard."
The Strathdon vineyard is thought to be the furthest north in the United Kingdom after one on the Isle of Lewis closed a couple of years ago. Known as Chateau Hebrides, and run by Donald Hope, it produced wine from the tiny island, however it has since shut down due to his retirement.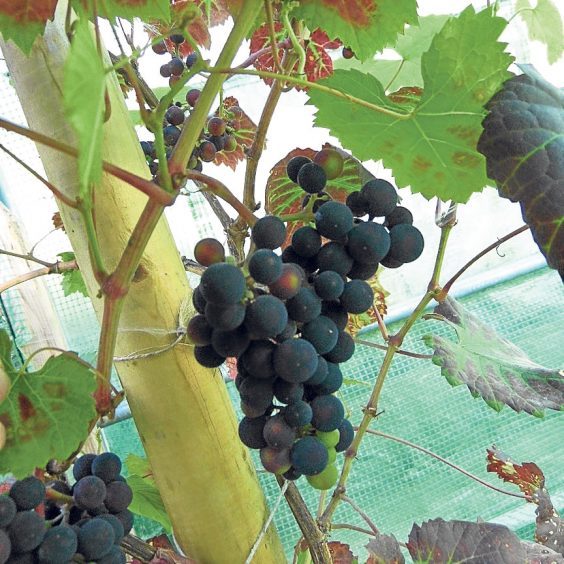 Despite being the furthest north in the UK it is not the most northerly in the world as there are vineyards in Norway, Estonia, Finland and in the Arctic Circle.
Nevertheless, Alan said he is not surprised vineyards exist further north.
The 57-year-old said: "If there is enough sunlight in a place then you are able to grow grapes, it needs the correct variety but it can be done.
"A lot of the wine producers in England use two varieties from Germany, but they are pushing the boundaries of them by pushing them further and further north.
"I could have done that but I feel having a grape which is used to this climate would produce much better.
"I have used similar varieties of grape to what Donald Hope used at his vineyard in Lewis."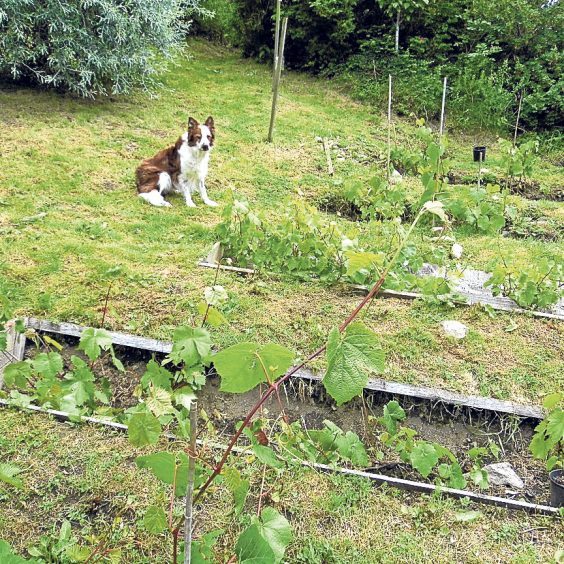 Learning about the techniques of growing grapes at -5C has meant a lot of research on the internet instead of visiting vineyards across the world.
Alan said: "When you have to deal with much lower temperatures you need to devise your own system and that is what I have done.
"I have done a lot of research into growing grapes and the variety needed to grow at this altitude.
"The polytunnel is really good and protects the grapes from the frost, while the trenches I have dug also help the grapes against the harsher weather."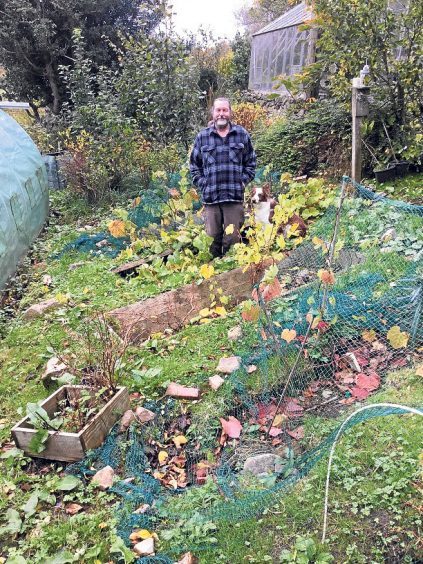 If Alan was to produce wine he has admitted it could take him about a year or maybe two until the grapes are ripe and enough of them to make the alcoholic beverage.
He added: "It would be great to make wine and have a kind of micro-winery but I am a bit off that at the moment. For me it is about showing people it can be done.
"I have had people say I won't be able to produce wine due to the climate and that the sunlight won't allow me to grow enough grapes.
"Clearly time will tell but hopefully within a couple of years I will be able to produce some wine.
"I don't mind giving it away to be honest, it isn't really about the money for me it is more about showing people it can be done."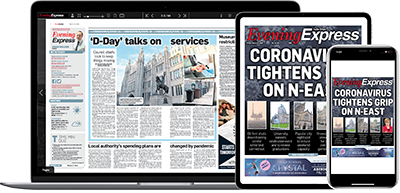 Help support quality local journalism … become a digital subscriber to the Evening Express
For as little as £5.99 a month you can access all of our content, including Premium articles.
Subscribe