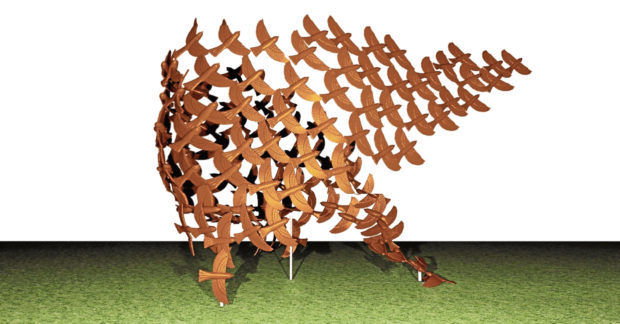 Designs have been finalised for a memorial dedicated to victims and families affected by the Aberdeen baby ashes scandal.
A working group made up of people affected by past practices agreed the design of both the garden and the sculpture.
The inquiry was ordered in 2013 after it was revealed bodies of babies had been cremated with those of unrelated adults at Hazlehead Crematorium.
The area chosen in Hazlehead Park is a secluded, quieter area, away from the main park, but still easily accessible.
Maja Quille was chosen as the artist for the sculpture, which consists of a bronze 1.4 metre high structure which has a flowing design of flying birds enclosing a seat.
The artist's design was chosen from a shortlist of four after 20 people submitted designs for the sculpture.
Maja said: "Working with the group has been a profoundly moving experience for me and the final design is the result of meaningful discussions human to human and parent to parent, trying to fully understand how art might play a part in the healing process.
"I feel that the resulting design accurately reflects the emotions of the group, providing a focal point that is at once beautiful and peaceful, while also providing a private space for reflection."
Originally from Denmark, Maja is an Edinburgh-based artist and mother-of-two, focusing primarily on large-scale public sculptures.
She has recently completed sculptures for Napier University and Musselburgh Town and is currently finishing a large commission for Edinburgh University and the Royal Observatory in Edinburgh.
The garden has been designed by TGP Landscape Architects and it is aimed at allowing for private emotions for families affected but also to be welcoming and open.
The features include an arched entrance, several seated areas in the circumference of a grassed circular area with the sculpture as the main feature in the middle.
There will also be a more private area where families affected can sit, and also have the names of those affected permanently inscribed on rectangular-shaped metal plates, if they wish.
It is expected the garden and sculpture will both be installed by autumn 2018.
Mark Elliott, director of TGP Landscape Architects, said: "We see the working group as being an integral member of the design team, so that they have a full and complete involvement in the development of the proposals and ultimately realise a garden that is truly of their making.
"It has been an honour to work alongside the parents on such an emotive project and hope that their final garden is a place of calmness, and a celebration of family.
"We believe that the garden design expresses the passion that has been clearly evident at every meeting, while its simplicity and symmetry shows a clarity and understanding that is further illustrated in their selection of Maja's sculpture which is truly sympathetic to the design concepts of their garden."
The working group meetings are being chaired by John Birrell from Cruse Bereavement Care Scotland, who has experience in bereavement care and was a member of the Infant Cremation Commission.
The inquiry, carried out by Dame Elish Angiolini, investigated concerns raised by families across the country and found "deeply shocking" practices at Hazlehead Crematorium. She previously said the cremation of babies along with unknown adults is an "unethical and abhorrent practice".
Aberdeen City Council has since overhauled its cremation practices with a recent independent audit by The Federation of Burial and Cremation Authorities finding the council is providing an "excellent service".
Cruse Bereavement Care Scotland has offered its support to families on 0845 600 2227, and anyone affected can also contact SANDS Aberdeen on 0870 7606649 or help@aberdeen-sands.org.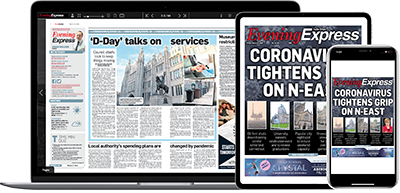 Help support quality local journalism … become a digital subscriber to the Evening Express
For as little as £5.99 a month you can access all of our content, including Premium articles.
Subscribe