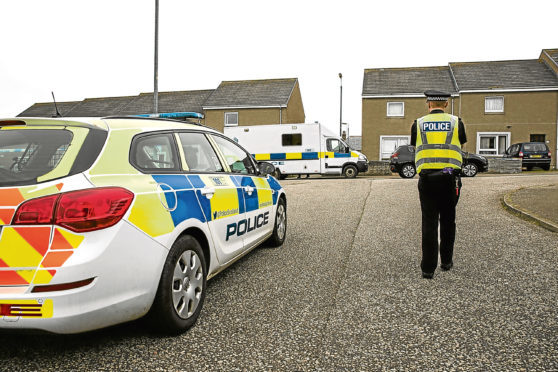 The family of a north-east dad killed by an armed group in a "vicious" attack today said no punishment would be enough for "robbing" them of him.
They spoke out after six men were jailed for a total of almost 100 years after being convicted of the murder and culpable homicide of 39-year-old Gary Clampett.
Mr Clampett's widow, Sharon, who described her late husband as her "soulmate", sobbed as his killers were brought to justice.
Following the sentencing, his family said: "As a family we have sat through weeks of harrowing evidence which will stay with us for the rest of our lives. Gary didn't deserve to die that night and especially in the horrendous, brutal way it happened.
"Gary was a loving and protective father and husband who was completely committed to his family and we will always cherish the time we had together. These men will never appreciate just how much they have ripped our family apart and no punishment will ever be enough for robbing us of him."
Dean Gill, known as Leech, 25, Gary Martin, 37, Thomas Martin, 45, John Henderson, 47, and James Connor, 53, were all found guilty of murdering Mr Clampett in Fraserburgh last June.
A sixth man, Joseph Martin, 40, was found guilty of culpable homicide.
Meanwhile, a not proven verdict was returned for the seventh accused, David Graham, 46.
They had all been on trial at the High Court in Glasgow, and the jury had retired to consider its verdict on Wednesday, reaching a decision yesterday afternoon.
Judge Lord Beckett sentenced Henderson, Gary Martin, Thomas Martin, Connor and Leech to life imprisonment and ordered them to serve a punishment part of 18 years, 20 years, 16 years, 14 years and 11 months, and 16 years nine months respectively.
He jailed Joseph Martin for 12 years.
The men were convicted on the basis of acting in concert with Henderson, who stabbed Mr Clampett.
He died from massive blood loss after being stabbed twice in the chest.
The men were accused of hitting Mr Clampett with knives, a machete, a sword, a chain, a hammer, a crowbar, a wrench, a stick, bats, golf clubs, poles and a metal bat at the town's Fernie Place, at about 4am on June 18 last year, and had all denied murdering him.
The court previously heard they were out looking for Mr Clampett after an incident earlier that evening, which led to threats on Facebook and then the encounter in Fernie Place around 4am.
It was the latest in a long-running feud between the Clampetts and the Martins.
After the sentencing, Detective Inspector Gary Winter, of the major investigation team, said: "We are absolutely delighted with the outcome of the case.
"I have spoken to Gary's widow and mother and they too are delighted with the outcome. They have got justice, though nothing will ever compensate them for the loss of their loved one. Nothing will bring him back.
"What happened here was that a group of people went to Gary's address armed with an array of deadly weapons including a bat, a sword and a crowbar and they went with the sole intent on causing serious injury to him."
Det Insp Winter added: "The investigation entailed collating a wide range of evidence from multiple crime scenes, including witness testimony from Gary's widow, who witnessed the attack, CCTV and DNA and fingerprint evidence.
"The challenge in cases like this is bringing a strong case so it can be presented to a high standard to the courts and I am pleased that a conviction has been secured.
"It also sends out a strong message to groups and gangs of criminals that tough sentences will be handed out for this kind of offending."
During sentencing, Lord Beckett told the men it would be up to the parole board when they will be released.
He told Gary Martin: "I consider you were the leader of this armed expedition by car."
The judge said that Henderson was the man who stabbed Mr Clampett, but added: "He could not have done this without the group overpowering Mr Clampett."
He added: "I recognise that Gary Clampett was not blameless that night."
He went on to say: "Mr Clampett was killed after being brutally assaulted with the weapons which I have described. Children have lost their father and a wife has lost the husband she described as her soulmate.
"Whatever grievance any of you may have had, the level of violence you deployed and the organised way in which you operated is wholly inexcusable."
Reacting to the convictions, Nicky Patrick, procurator fiscal for homicide and major crime, said: "This was an attack carried out with absolute disregard for human life by a group who armed themselves with deadly weapons and launched a vicious and ultimately fatal assault.
"This was a complex case and we worked closely with Police Scotland who carried out a thorough and comprehensive investigation, supported closely by a variety of agencies.
"The support and information provided by the local community was integral to the case.
"We will continue to do our utmost to prosecute those who carry out acts of violence against others."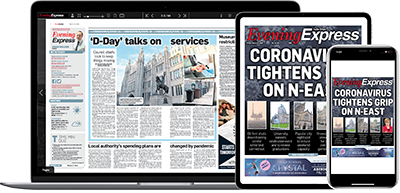 Help support quality local journalism … become a digital subscriber to the Evening Express
For as little as £5.99 a month you can access all of our content, including Premium articles.
Subscribe